Person at Lake of the Ozarks Memorial Day Pool Party Tests Positive for Covid-19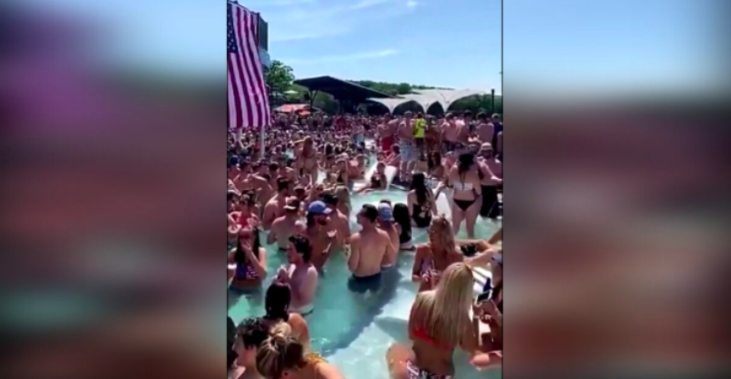 A person who visited the Lake of the Ozarks, Missouri area over Memorial Day weekend has tested positive for the coronavirus, according to a Facebook post from Camden County Health Department.
A widely shared video from the holiday weekend shows several dozen people in a pool at Backwater Jacks Bar and Grill in Osage Beach on Saturday.
No covid concerns at the lake of the ozarks😳 #loto pic.twitter.com/Yrb4UNM64u

— Scott Pasmore (@scottpasmoretv) May 24, 2020
The infected individual developed the illness on Sunday, according to the health department, meaning they were potentially infectious in the days prior.

Officials released a timeline of the individual's movements over the weekend, which included bars, a pool and a restaurant. Backwaters Jacks was holding its summer pool party, appropriately named "Zero Ducks Given Pool Party."
"The venue has worked with and taken the advice of government officials and management teams and will be following social distancing guidelines. Extra precautions and safety measures will be taken to provide a safe environment for you to enjoy the event," bar owners had said, according to CNN.