Robert O'Brien: 'A Few Bad Apples' In Law Enforcement, But No Systemic Racism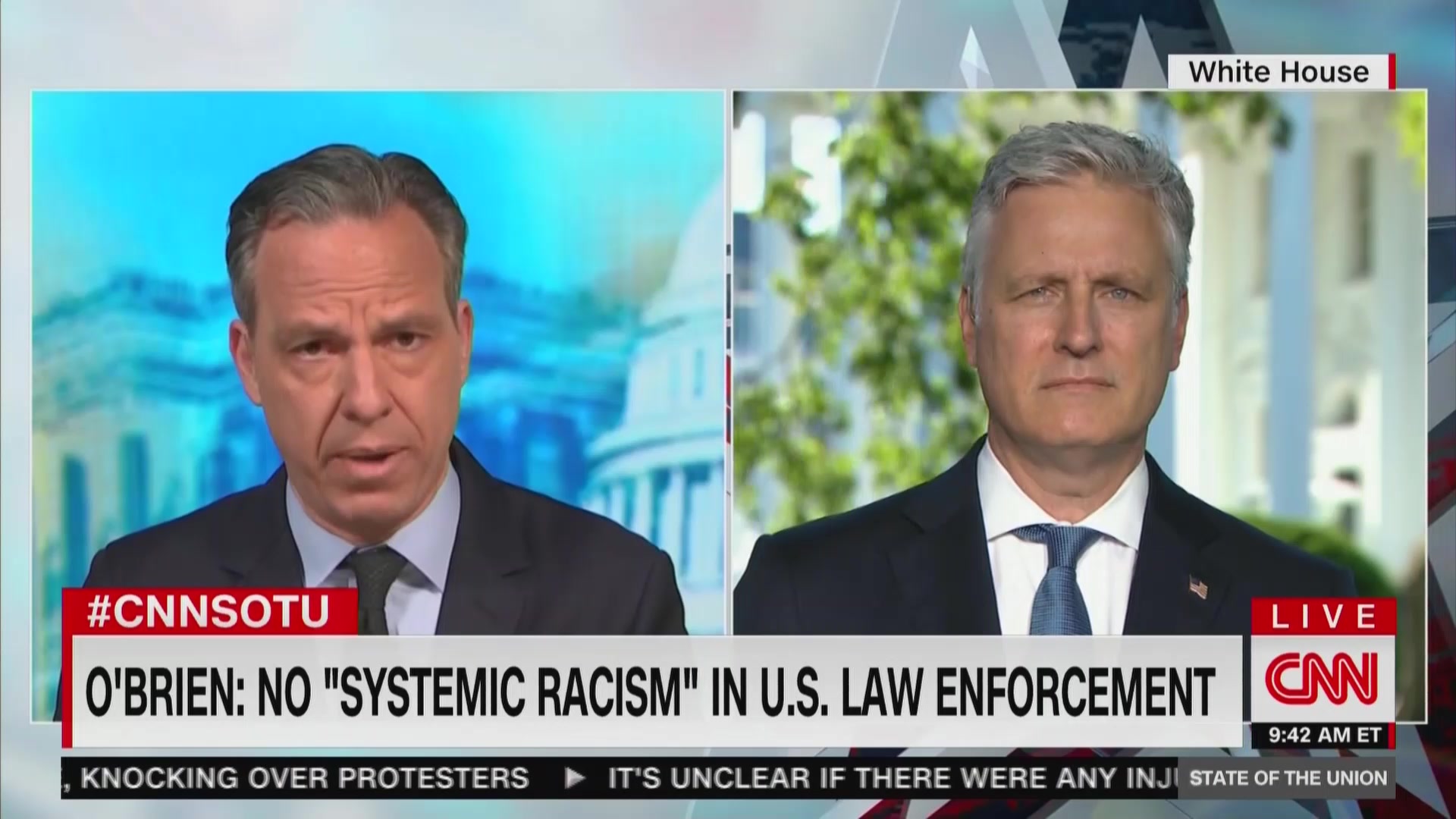 National Security Adviser Robert O'Brien said Sunday that he doesn't think there is a problem with systemic racism among U.S. law enforcement agencies, but acknowledged "a few bad apples" that are reflecting poorly on police.
"99.9 percent of our law enforcement officers are great Americans, and many of them are African American, Hispanic, Asian, they're working the toughest neighborhoods, they've got the hardest jobs to do in this country, and I think they're amazing, great Americans and they're my heroes," O'Brien told Jake Tapper on CNN State of the Union.

"But there are some bad apples in there, and there are some bad cops that are racist," O'Brien said, adding that they "need to be rooted out" because they are "giving law enforcement a terrible name."
O'Brien brought up the previous complaints made against Derek Chauvin, the Minneapolis police officer arrested Friday and charged with third-degree murder and manslaughter for the death of George Floyd. Chauvin had 18 complaints on his record, according to the city's police department, but it's unclear what they were for.
"Why was [Chauvin] still on the force?" O'Brien asked.
Watch the video above, via CNN.