Sex Pest Mark Halperin Roasted Online for Attempting Comeback with Book on How to Beat Donald Trump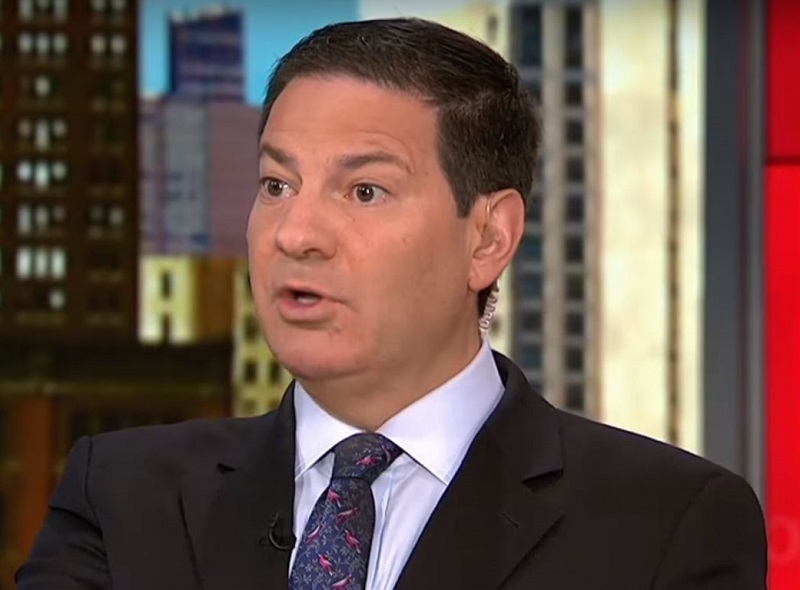 Today in unwanted comebacks, former political analyst Mark Halperin will publish a book in November in which Democratic strategists will give advice on how to beat Donald Trump in 2020:
Mark Halperin has a book deal, for which he interviewed more than 75 top Democratic strategists: https://t.co/wrh7AsJOzf pic.twitter.com/LpQHpDTDD0

— Michael Calderone (@mlcalderone) August 18, 2019
Halperin has been persona non grata in most media circles for two years, ever since allegations surfaced of his long history of sexual abuse against female colleagues. Those allegations at the height of the #MeToo movement resulted in his losing his on-air job at MSNBC, his Showtime behind-the-political-scenes show The Circus, and a contract to write a book about the 2016 campaign.
Halperin has been trying for awhile to rehabilitate his reputation and relaunch his career. Based on the reception his book announcement is getting from media figures and writers on Twitter, he should perhaps rethink doing so. Unless he wants constant reminders of both the allegations against him (that he has admitted to) and the contempt with which his peers view his work:
"The new accusations from the four women include that Halperin masturbated in front of an ABC News employee in his office and that he violently threw another woman against a restaurant window" https://t.co/Kaie9uZzmJ https://t.co/eNY2AgDCaw

— Alex Burns (@alexburnsNYT) August 18, 2019
Mark Halperin, a political analyst best known for resting his penis on a colleague's shoulder, has a book deal. pic.twitter.com/CbwgPROLSs

— Moira Donegan (@MoiraDonegan) August 18, 2019
Halperin was accused of pressing his erect penis against multiple women, grabbing a woman's breasts, throwing a woman against a window & when rejected, calling a woman to tell her she'd never work in media again. https://t.co/KwQWmjWhSR

— Jessica Valenti (@JessicaValenti) August 18, 2019
Something that happens sometimes is a very skilled, talented person is also caught up in some serious wrongdoing.

But this is … not that. https://t.co/kG8obyQv5o

— Matthew Yglesias (@mattyglesias) August 18, 2019
Mark Halperin has a book deal to write about (what else) Trump. Maybe there is a market for a book written by someone who engaged in sexual misconduct about a President who has boasted about sexual misconduct that somehow never mentions sexual misconduct. But I'm not buying it. pic.twitter.com/ui7TthpyGo

— Don Moynihan (@donmoyn) August 18, 2019
Why any Democratic strategists would participate in this project is somewhat hard to grasp:
Note to Dem politicians: do not hire any of these "75 top Democratic strategists" who just volunteered their time to help Mark Halperin's rehabilitation effort. They either don't know or don't care how much that will infuriate the Dem base. They are radioactive. https://t.co/fJN78z8RDL

— Max Kennerly (@MaxKennerly) August 18, 2019
Should be a fun book tour, at least, assuming Halperin has the guts to do one.