Mark Halperin Returns From Two-Year Exile, Calls Biden Accusations a 'Bit of a Distraction'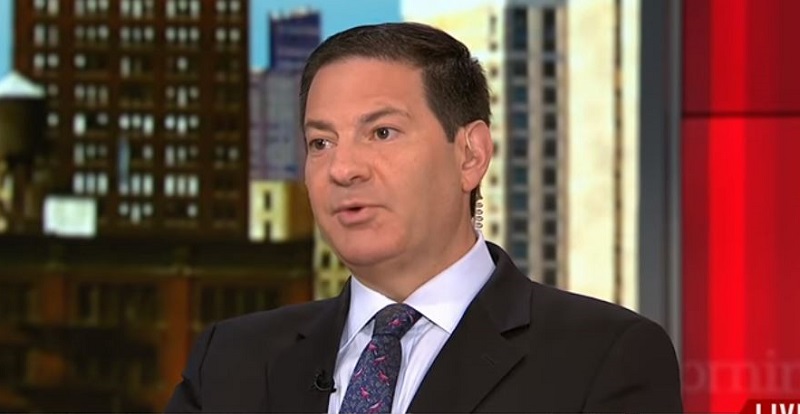 Disgraced political pundit Mark Halperin has returned to the fray, at least for a few minutes. The former Bloomberg and MSNBC contributor appeared on Michael Smerconish's radio show on Sirius XM on Thursday to sound off about, among other things, the allegations of improper physical contact with women by Joe Biden.
The irony here is that Halperin was sent into exile 17 months ago after allegations surfaced that he had sexually harassed multiple women over the course of his career. He at least understood the irony, telling Smerconish he understood that there would be people who are not "the least bit interested in what I have to say about a topic like this."
Nevertheless, he told Smerconish that the allegations against Biden are "a distraction." Not because they are not serious; Halperin just thinks Biden is such a badly overrated candidate that being accused of making women uncomfortable with unwanted physical contact is the least of his barriers to becoming the Democratic presidential nominee.
"I think Joe Biden…is an extremely overrated candidate," Halperin said. "He has run before and he has failed miserably…We've already seen in how he's answered questions about his record from the left that he's even less skilled than Hillary Clinton in answering those questions…He's a horrible fundraiser in terms of big-money fundraising, he's a horrible fundraiser in terms of Internet fundraising."
Other than that, he's great!
Halperin also took the opportunity to apologize for his own past behavior and told Smerconish that while he hopes to return to public life eventually, he understands he will have to really earn his way back. To that end, he claimed, he has had "hundreds" of conversations with women to better understand why sexual harassment in the workplace is such a "painful" issue.
Listen to part of Halperin's conversation with Smerconish at the top of the post, via Sirius XM.