Mulvaney Dismisses President's Racist Tweets: 'Everything Donald Trump Says Is Offensive to Some People'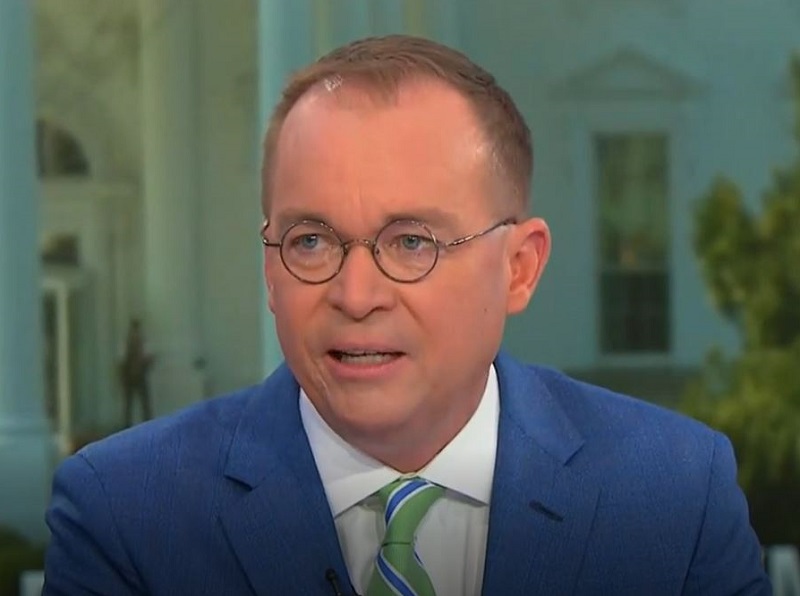 White House Acting Chief of Staff Mick Mulvaney waved away questions about Donald Trump's recent racist tweets aimed at several lawmakers of color with a dismissive defense.
Mulvaney made the comments during Sunday's edition of Face the Nation. Host Margaret Brennan quoted some of Trump's tweets attacking Rep. Elijah Cummings (D-MD) this weekend, in which the president called the African-American lawmaker's Baltimore district "rat-infested" and said that "no human being would want to live there."
As many have noted, the president only seems to use words such as "infested" or "infestation" when talking about African-American lawmakers or majority-minority areas of the country. Which would seem to be a tell as to how he views those areas.
Brennan asked Mulvaney if he understood why people would find such comments offensive. Mulvaney responded:
"I understand that everything that Donald Trump says is offensive to some people. Keep in mind about two weeks ago, the president said things that were critical of AOC and her squad and was immediately accused of being a racist. A couple of days later Nancy Pelosi said some things critical of that same group of people and she was defended by the media and by folks on the left for not being racist when Donald Trump–"
Trump had told the so-called "squad," all women of color, to "go back" to where they came from, a longtime racist trope. Pelosi did not. That is why Trump was accused of being a racist–because his comments were racist.
Brennan then asked Mulvaney if he understood why people see Trump's comments about Cummings' district as racist, to which Mulvaney replied:
"I understand why but that doesn't mean that it's racist. The president is pushing back against what he sees as wrong. It's how he's done in the past and he'll continue to do in the future."
Trump deploys racist tropes when attacking people of color who criticize his policies, especially those policies that disproportionately harm minorities. Yet Mick Mulvaney would have you believe that using such tropes is just a big coincidence.
Watch the video above, via CBS News.