Fox's 'Outnumbered' Explodes After Panelist Repeats Baseless Smear That Mueller Has Dementia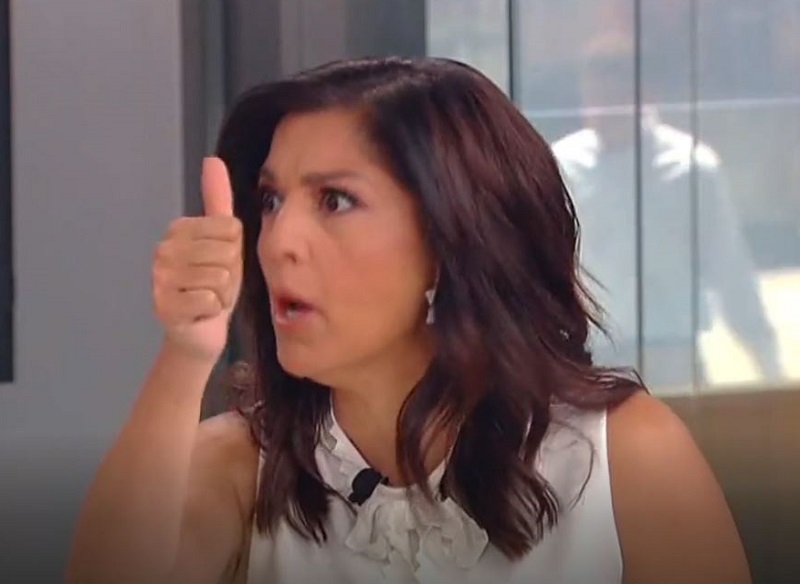 It is unclear how baselessly claiming Robert Mueller has early-stage dementia helps conservatives discredit his report. Nonetheless, they have persisted.
The latest effort took place on Friday's edition of Outnumbered on Fox, when Rachel Campos-Duffy became the latest Republican with zero medical training to diagnose the former special counsel based on his halting answers to questions in Wednesday's hearings.
"It is silly to try and make us think what we saw, we didn't see. In Spanish we have a saying that says No puedes cubrir el sol con tu pulgar. You can't cover the sun with your thumb. We saw what we saw…He is in early-stage dementia."
At that point Harris Faulkner jumped in to try and stop her while Jessica Tarlov began arguing. But Campos-Duffy would not be dissuaded:
"We were told he was sharp as a tack. We all saw what we saw. I'm not concerned about how bad he did in that testimony. I am concerned that he led a $24-million investigation in that state of mind."
The final product of that investigation was a 448-page, heavily footnoted document that over a dozen lawyers ("18 Angry Democrats," as President Trump kept reminding us) and more investigators contributed to. Yet if one teases out the logic of Campos-Duffy's argument, a dementia patient was responsible for all its conclusions and presentation to the public.
Note that Campos-Duffy did not take issue with any of the conclusions of the investigation, just cast aspersions on the mental state of the head of it.
The day's male guest, Charlie Kirk, tried to back up Campos-Duffy by saying that Mueller "didn't know what Fusion GPS was…how can you not even know what Fusion GPS is and be a citizen of the country?"
The role of research firm Fusion GPS in producing the Steele dossier is part of the right-wing conspiracy theory about a "deep state" plot run by Democrats to make up the entire Russia collusion storyline and discredit Trump's victory. Mueller not knowing about the firm is a sign that he does not spend time on Twitter or in the fever swamps of Fox News and other right-wing media that have spent two years spinning out this alternative narrative about what happened in 2016. It is in no way a sign of incipient mental decline. If anything, it's a sign he's a lot more in touch with reality than Charlie Kirk and Rachel Campos-Duffy.
Watch the video above, via Fox News.