Justin Amash Tells Jake Tapper He Could Mount a Third-Party Run for President in 2020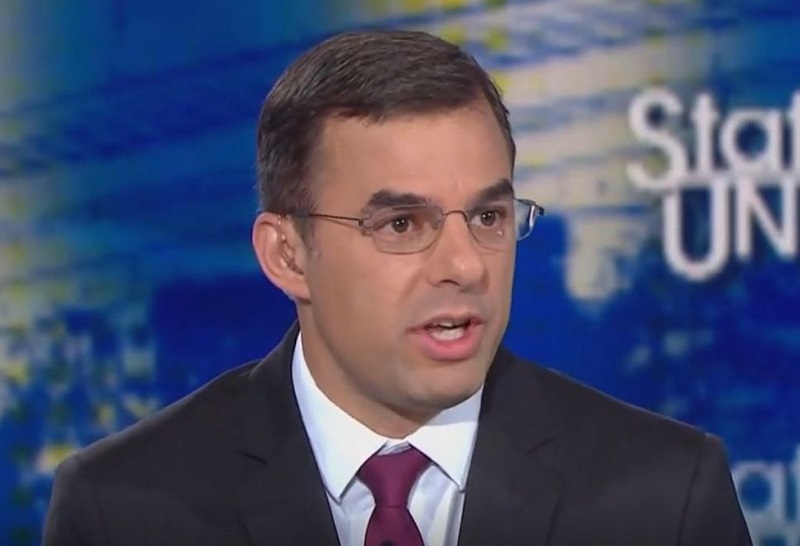 Rep. Justin Amash left the Republican Party this week. Now he is leaving open the possibility of running for president as a third-party candidate in 2020.
Amash made the comments during a Sunday morning interview with Jake Tapper on State of the Union.
As of now, Amash told Tapper he is planning to run for re-election to his Michigan congressional seat as an independent next year. Then Tapper put forth the possibility of him running for president as a libertarian or one of the other third parties (we can assume that the Green Party won't be recruiting him, since Amash's policies are still fairly hardcore conservative).
Amash responded:
"I still wouldn't rule anything like that out. I believe that I have to use my skills, my public influence where it serves the country best and I believe I have to defend the Constitution in whichever way works best and if that means doing something else, then I do that."
Before announcing he has quit the GOP, Amash was the only congressional Republican who had come out in favor of impeaching Donald Trump over the revelations in the Mueller report that the president committed obstruction of justice, along with other behavior. He considers himself a strict constitutionalist, which put him at odds with the more pro-Trump personality cult that the party has become, which led to his splitting from it.
An Amash run, if it gained any traction, would most likely peel away conservative voters uncomfortable with the president who might otherwise vote for the Democratic candidate in protest or sit out the election altogether. Which is why, if Amash's priority is getting Trump out of office, he'd be wise to skip running and concentrate on re-election to Congress.
Watch the clip above, via CNN.