Rashida Tlaib: 'Very Disappointing' That Nancy Pelosi Is Trying to 'Diminish Our Voices'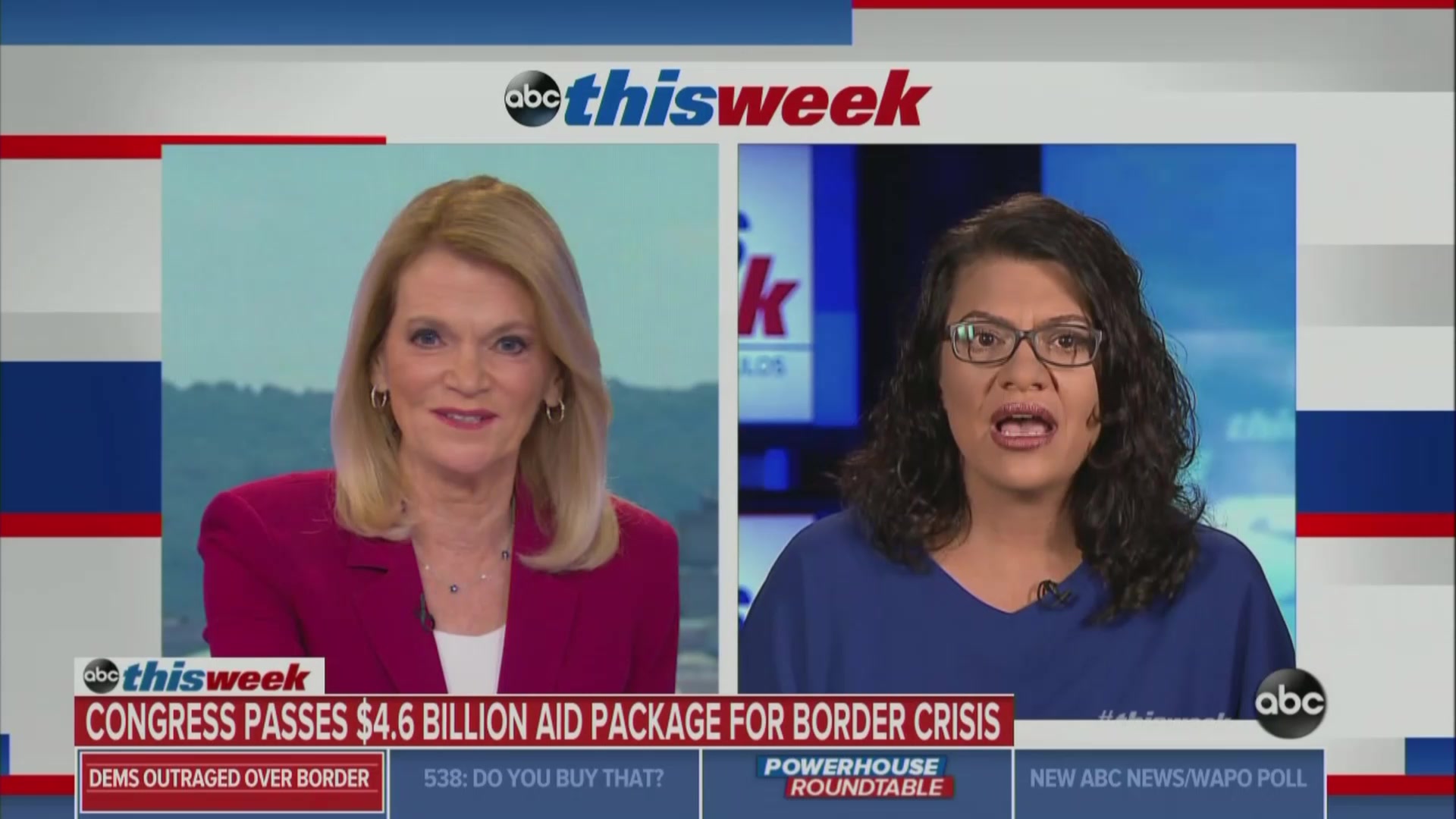 Rep. Rashida Tlaib (D-MI) isn't going to let House Speaker Nancy Pelosi's shot at her and other progressive lawmakers go unchallenged.
In an interview with the New York Times this weekend, Pelosi dismissed a group of young Democratic congresswomen known as the Squad — Tlaib, Alexandria Ocasio-Cortez of New York, Ayanna Pressley of Massachusetts and Ilhan Omar of Minnesota — as irrelevant, taking particular issue with them for rejecting a border funding bill.
"All these people have their public whatever and their Twitter world," Pelosi told the Times. "But they didn't have any following. They're four people and that's how many votes they got."
At the end of a fiery appearance on ABC's This Week in which she defended her rejection of the bill by claiming it wasn't going to help fix a broken system, Tlaib was asked to react to Pelosi's remarks.
"You know, people us like me, we're reflective of our nation in many ways," the Michigan lawmaker said. "But more people like us have been missing in the halls of Congress. More people like us, people of color have been missing in the chamber."
"I'll tell you right now, we're not going to stand by and allow brown and dark-skinned children to be ripped away from their parents," she added.
Pressed by host Martha Raddatz what she would say to Pelosi, Tlaib called on the speaker to "honor" and "respect" their contributions.
"Uplift the women, especially the women of color in your caucus," she declared. "More people like us, more people like me that come out to vote, we win."
"It is very disappointing that the speaker would ever try to diminish our voices in so many ways," Tlaib concluded.
Watch the clip above, via ABC News.