Diverse 2019 MLB All-Star Game Lineup is the Real 'Salute to America'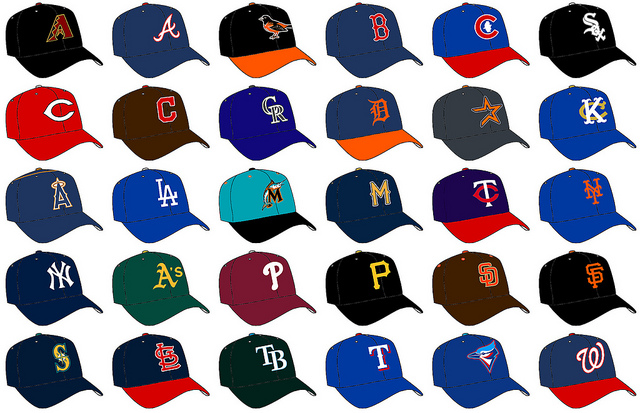 On Monday night, Major League Baseball (MLB) kicks off the festivities of its 90th Annual All-Star Game, beginning with the Home Run Derby. Hosted in Cleveland, Ohio this year, the hoopla concludes with Tuesday night's mid-season showing from baseball's best of the best.
Though my home team, the Chicago Cubs, are having an uneven season – and according to the team's legendary President of Baseball Operations, Theo Epstein, that may be too kind – I look forward to seeing two of my favorite young players, Cubs Catcher Willson Contreras and Shortstop Javy Baez, take the field as starters for the second year in a row. For my fellow Cubs fans, it's of further comfort that there are exactly zero St. Louis Cardinals players in the National League starting lineup – with all due respect to our Editor-in-Chief and Lou resident, Justin Baragona.
Though some American fans claim that they prefer to keep their enjoyment of sports separate from politics ("Just shut up and play the game"), history tells us this is a naïve – and often morally derelict – proposition. Muhammad Ali famously lost his boxing title and was banned from competition in 1967 due to his conscientious objections to serving in the Vietnam War. Though the athlete was reinstated in 1970, and history looks fondly upon his moral stand, Ali suffered enormous personal and financial losses for his act of civil disobedience.
Unfortunately, the human race's DNA-embedded love of a good contest is often manipulated by political leaders with cynical agendas. Want more proof? Fair enough. Who said the following?
"Politics should never interfere with sports. And sports should impact politics."
If you guessed Vladimir Putin, you win the totalitarian prize!
But clearly, given Ali's experience, we need not cross international waters to find examples of leaders misanthropically leveraging national sports for self-serving purposes. We don't even have to look to the past. Our current American President has provided a wealth of case studies, including numerous public blasts against black athletes who take a respectful knee during the National Anthem.
More recently, Trump has used his Twitter platform to wage public opinion war with Megan Rapinoe, a heroine of the U.S. Women's Soccer Team, for her stated disinclination to visit the White House. The seemingly always-cool-under-pressure Rapinoe welcomes the negative attention from POTUS 45, completely aware that the sporting world's winners should make good use of their rarefied ability to capture international attention. As Rapinoe told The Guardian in 2017:
"The more I've been able to learn about gay rights and equal pay and gender equity and racial inequality, the more that it all intersects…We need to talk about a larger conversation in this country about equality in general and respect — especially with the recent election and subsequent narrative that's coming from the White House right now."
Right you are, Ms. Rapinoe. But back to the MLB and this coming week's All-Star game. At the end of 2017, 27.4 percent of baseball's players identified as Latino. That's an increase of over 10 percent since 1993, when centrist Democratic President Bill Clinton pushed an immigration reform package that sounds uncomfortably close to what the White House still seeks in 2019:
"[The bill] includes changes to the current Immigration and Nationality Act and increased funding for border control operations. The initiative is designed to restrict abuse of the asylum provisions of the law, smuggling of aliens into the United States and other illegal entry."
However in 1993, Bill Clinton wasn't herding children into cages, and stacking adults shoulder-to-shoulder in concentration camps. There's a reason that the 2019 All-Star Game made it into The Presidential Daily Brief section of the website Ozy. Baseball is bigger than the USA. It is Toronto. It is Havana. It is Caracas. As writers Mike Elk and Karina Moreno wrote for The Guardian in March of 2018:
"At a time when immigrants are under attack, 'America's pastime,' a third of whose players are Latino, could play a key role in helping to overcome barriers to racial equality for immigrants.
As the sport loses its popularity among black and white millennial audiences, baseball profits have been buoyed by growing Latino viewership abroad and domestically."
So Donald Trump, American President, ever the lover of winning and big business, needs Major League Baseball much more than it needs his racist, anti-immigrant, white supremacy. Another quote from Elk and Moreno bears this out:
"Trump's fear of getting booed at a baseball stadium led him to skip throwing out the ceremonial first pitch last year. He remains, along with Jimmy Carter, the only president not to throw out a first pitch while in office."
While baseball may be experiencing somewhat of a general popularity decline among white youth in the United States, the sport has established multi-racial clout, and it's getting browner all the time. There may be no mention of Donald Trump during next week's All-Star game, but you can bet it won't be far from his mind – and itchy, tweeting fingers. If there's one thing this President hates, it's being ignored.