Morning Joe Guest: 'Bernie Is Losing Some Momentum' In New Hampshire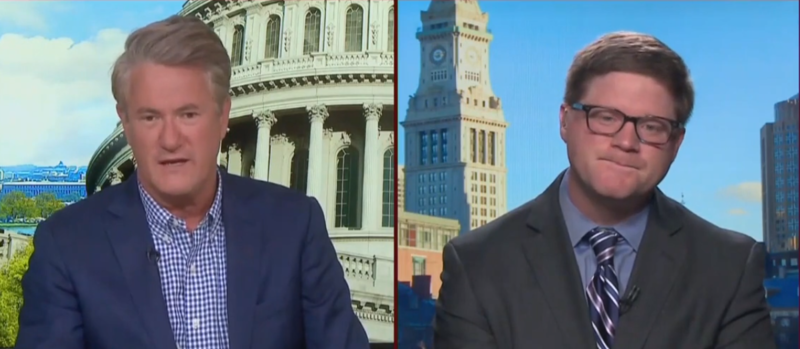 Morning Joe spent time Tuesday morning discussing former Vice President Joe Biden's lead in the polls. Mika Brzezinski and Joe Scarborough were joined by the Boston Globe's James Pindell. The Globe has a new poll of voters in New Hampshire that's bad news for Bernie Sanders and Elizabeth Warren.
"This is the first poll that was taken since Joe Biden entered the race and it's fascinating," Pindell said. "On one level you say here's another poll that Joe Biden is winning but look who else is right behind him. I mean, this is a state where Joe Biden is 8 points ahead of Bernie Sanders."
"Bernie Sanders, of course, won the New Hampshire primary in 2016 with 60% of the vote and here he is now at 12% and right on his heels is the mayor of South Bend, Indiana. Then you want to couple that with the fourth place, and if Elizabeth Warren, who is now in fourth place does not win the New Hampshire primary, her argument gets very, very difficult and to how she proceeds in the future."
"As you know, history suggests any time a person from Massachusetts or just New England in general runs in the New Hampshire primary, they have a lot of advantages and are expected to do quite well. The fact that she's'in fourth and she is struggling is a story and the real story, may be, that Bernie is losing some momentum in the one key state he absolutely thought he had locked down."
"I think the big headline coming out of this poll, a lot of people would say Elizabeth Warren, but we've been surprised around the set for quite some time now that she's not taken off the way we thought she would take off," Scarborough said.
"I've got to say for me the bigger surprise in this poll is what you said. Yes, this is home field advantage for Elizabeth Warren, but this is the heart and soul of Bernie Sanders' campaign. He is next door to New Hampshire and the Vermont senator, like you said. has dominated this state over the past four years. To watch Biden go ahead of him in this early poll, yes, I know, but in this early poll, means that people who were all in for Bernie at least during this snapshot in time have moved away from him and jumped over to Biden."
Watch the video above, via MSNBC.