Joe Biden Leads Bernie Sanders By 14 Points In Latest Poll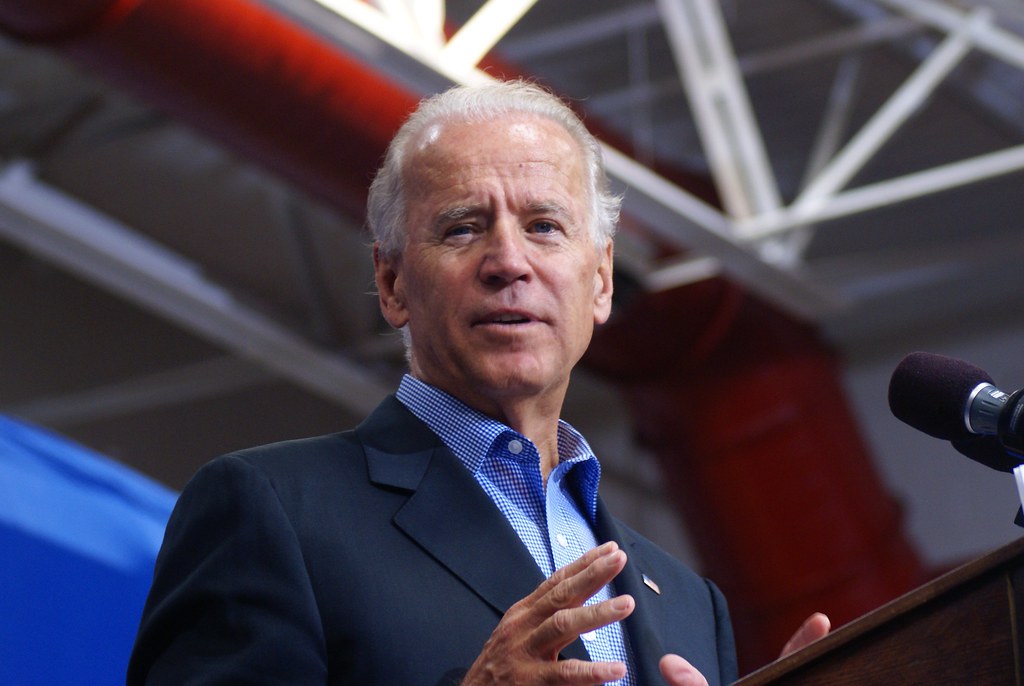 Former Vice President Joe Biden is leading the Democratic presidential field by a wide margin, according to a new poll. Biden's official announcement led to a 6-point bounce in his poll numbers, leaving him far ahead of second place Senator Bernie Sanders.
Biden is preferred by 36% of Democratic voters, while Sanders is favored by 22%. They are the only candidates reaching double digit figures. They are trailed by Elizabeth Warren on  9%, Pete Buttigieg on 8%, Kamala Harris on 7% and Beto O'Rourke on just 5%.
Other contenders, including Senators Cory Booker and Amy Klobuchar, are even further behind. These figures are not good for Democrats at the bottom of the pile. There are some 20 candidates already running for the Democratic nomination.
The former VP is also leading over Sanders in all key voting demographics. Biden is 12 points ahead with white voters, 22 points ahead with black voters and 3 points ahead with Hispanics. Sanders has historically had difficulty with African-American voters.
However, Sanders is leading among young voters. This is no surprise as the Vermont senator enjoys high levels of popularity among voters under 30. In practically every other voter group, Biden is in the lead. He is 9 points ahead with men and a huge 18 points ahead with women.
The Democratic race has only just begun but Joe Biden's commanding lead will be difficult to surmount, even for a seasoned and popular campaigner like Bernie Sanders.