Fox News' Gillian Turner Jokes About Harm To Border Communities And Ecosystems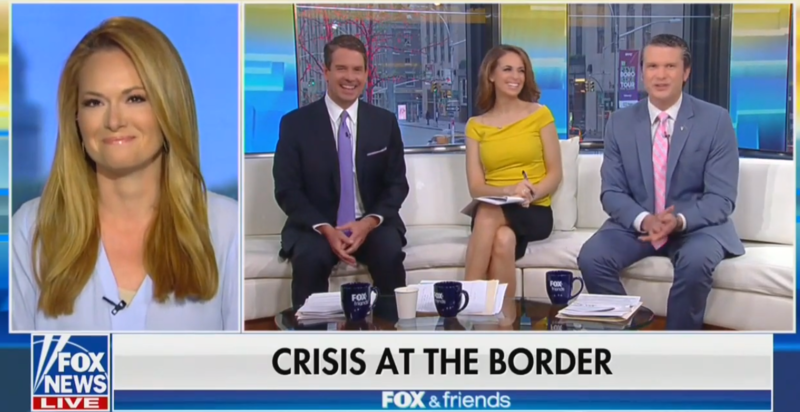 Fox News journalist Gillian Turner appeared on Fox & Friends Saturday to report on the Trump's administration's plan for the southern border. Though her report stuck to the facts for the most part, at the end of the segment, Turner appeared to joke about the impact of the new border plans.
"The Trump Administration also making a move to speed up construction of the wall. Yesterday DHS issued a waiver for two states along the border that allows the Trump team to break existing environmental laws," Turner said.
In a bizarre moment, Turner sarcastically suggested that Pete Hegseth cared about the damage a border wall would do and the hosts appeared to laugh about harm to wildlife and communities.
"Now, DHS itself has already said the bollard-style barriers they plan to build will block the natural migrations of wildlife, damage ecosystems and harm border communities, something I know Pete is very concerned about."
"Of course," Hegseth said.
Turner smiled while hosts Hegseth, Jedediah Bila and Griff Jenkins laughed. Hegseth seemed to realize something was amiss, however.
"They were actually talking in my ear. I didn't hear what she said at the end. Did you?" Hegseth said.
"If they're talking in your ear, they're talking in our ear," Bila said.
"It was probably a great joke, Gillian. I'll get you back for that," Hegseth said, before moving on.
Watch the video above, via Fox News.