Morning Joe: The World Thinks America Is Spiraling Out Of Control Under Trump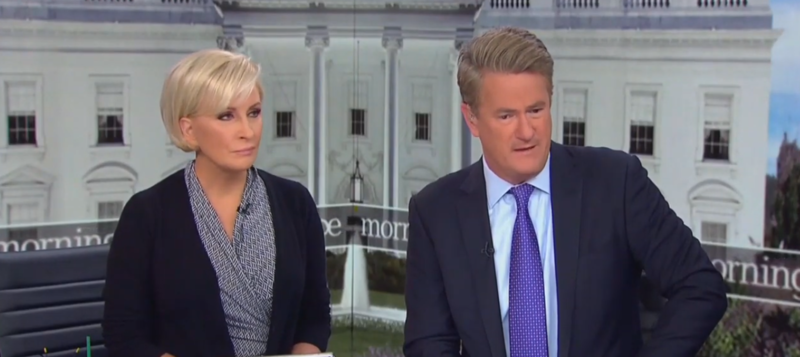 Morning Joe host Joe Scarborough and journalist David Ignatius discussed the global view of America's troubles Friday morning. During a segment about Attorney General William Barr's claim that the Trump campaign was spied on, both men worried about America's global reputation.
"David Ignatius, we've talked to people in Washington who are depressed by the decline of Attorney General Barr, the way he's performed publicly for Donald Trump's benefit. What insights can you give us on Barr as well the Washington legal community's reaction to this performance this week?" Scarborough asked.
"Joe, Barr was supposed to be the professional, the person that had Justice Department experience, who could be counted on for at least professional judgment, measured judgment," Ignatius said. "And I think the reason the people have been so shocked is that in his comments, especially about spying on the Trump campaign, he is feeding a narrative on the right that essentially there was an effort at a coup d'état against President Trump that was run by officials of the FBI, officials of the intelligence community, and it's the most poisonous narrative that you could have."
"And the idea that the chief law enforcement officer of the United States, with all these crazy rumors swirling, would feed them with these loose comments, shocked people. It's a sign in part, as you said earlier, of how frightened Barr must be. He's clearly not a disciplined speaker."
"But I note the reaction overseas," Ignatius said. "I've been traveling a little built abroad recently and people watch what's happening. One person said to me, a prominent Asian, your country is lost. And I think that's increasingly the perception. Another said to me we're concerned about our ability to continue cooperating with a country that's in this much chaos. So the stakes are high. I hope Barr understands that. I hope it's getting through to him that he made a big mistake and he ought to do something about that."
"He's already going to be outed as sanitizing the Mueller report," Scarborough said later in the segment. "And so now that that's getting – he's close to getting, exposed there, he now launches a new lie, a new conspiracy theory, throws bait out to the most radical anti-law and order people in America and sends a message across the globe that this is a country that is spiraling out of control because of its President."
Watch the video above, via MSNBC.