Shep Smith Trolls Trump With Montage of Times the President Proclaimed His Love for WikiLeaks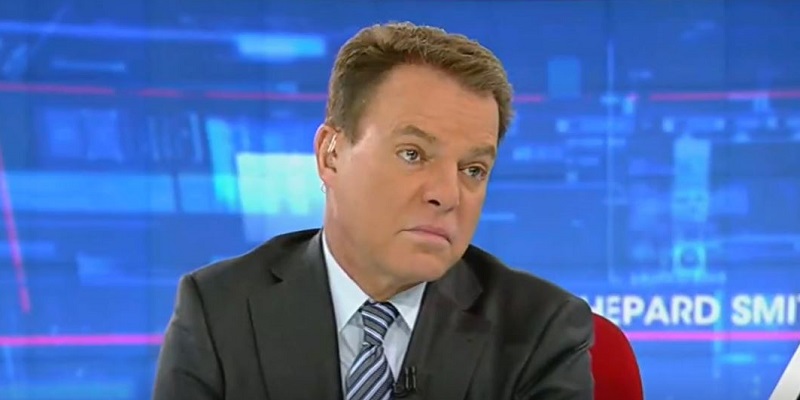 President Trump was asked in two separate Oval Office press gaggles on Thursday if he still loves WikiLeaks in the wake of the arrest of its founder, Julian Assange. Both times, Trump said he "does not know much" about Assange or WikiLeaks, adding at one point, "it's not my deal in life."
Enter Shepard Smith, who on his Fox News show on Thursday afternoon played a montage of half a dozen moments in the last month of the 2016 presidential campaign when Trump proclaimed his love for WikiLeaks. And that was just a small sampling. NBC News counted 145 times when Trump mentioned WikiLeaks just in the last 12 days before the election that November.
After playing the montage, Smith had a discussion with his guest, criminal defense attorney Bob Bianchi, about the president's comments. Smith seemed dejected, saying to Bianchi with a shrug, "I mean, it is what it is."
"It's hard to know what Donald Trump means when he communicates because he communicates in such an odd fashion," Bianchi responded. "So when he says 'I don't know WikiLeaks,' I don't know if he's saying 'I don't know what they were doing,' or 'I don't know the organization at all.'"
"You know what we've learned? Doesn't matter," Smith said, sounding like a campaign reporter in 2016 watching Trump's poll numbers stay high no matter what he said or did.
"If you're one who wants to disseminate facts, it doesn't matter, people don't want to hear them," Smith continued. "None of it matters anymore."
Someone ask Fox News when they replaced Shep Smith with Morrissey wearing a Shep Smith mask.
Watch the clip up top, via Fox News.