Meghan McCain Fights With Joy Behar About Socialism, Whines When Audience Boos Her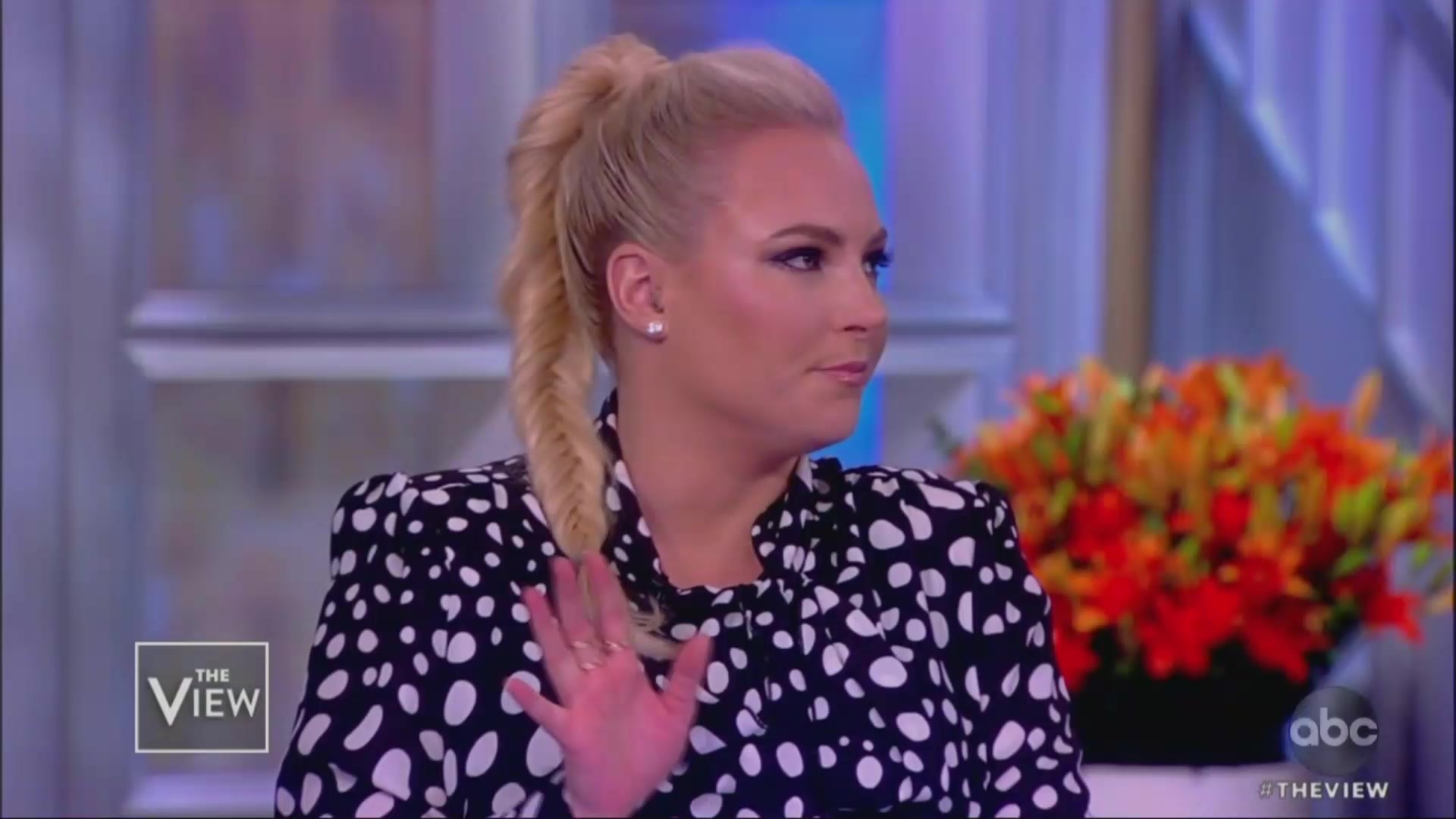 Stop me if you've heard this before…
During Tuesday's broadcast of The View, co-host Meghan McCain got snippy and lashed out at her co-hosts and the audience after feeling aggrieved and believing she wasn't being taken seriously, whining at one point after she was booed for parroting the "this is how you got Trump" meme and claiming he will be re-elected because of liberal overreach.
At the end of a segment about ascendent Democratic presidential candidate Pete Buttigieg, McCain and regular sparring partner Joy Behar once again got into it, this time over the definition of democratic socialism and the way it's portrayed. This resulted in McCain snapping at Behar after she felt the liberal comedian was questioning her intelligence.
"You disagree that I'm smart?!" McCain yelled at one point.
Eventually, McCain complained that this is why she missed Whoopi Goldberg, who was off, and that she could "assure" Behar that she knew what democratic socialism is.
In the following segment, McCain claimed that her colleagues' assertion that President Obama's administration was largely scandal-free, especially in comparison to Trump's, was the reason why Trump was going to be re-elected.
"Part of the problem for Republicans like me so put off by Trump, as everyone knows," she huffed. "I hate Trump. I didn't vote for him before. I don't plan to vote on him next time for personal reasons."
McCain continued: "The problem is, when you put the Obama administration up as a pristine, scandal-free, perfect administration, there are policies that were put into place that rational conservatives disagreed with. I think part of the problem is it feels very judgmental. If you didn't like the Obama administration and you had a problem with the Iran deal, that's how you got Trump."
After the co-hosts once again contrasted the Trump and Obama administrations while co-host Sunny Hostin reiterated that the Obama administration was "scandal-free," McCain screeched "oh my God" before ranting again that this was how Trump would be re-elected.
"I am a Republican," she shouted. "I'm telling you. I'm telling you. It is how we got Trump. And it's how you're going to re-elect him. And when he's re-elected, which at this point, I think he's going to be, I hope you'll listen to the points that I have given you."
As the crowd booed, McCain assured everyone she was ABSOLUTELY okay with it.
"I'm used to the audience booing me. I'm fine."
Watch the clips above, via ABC.