White House Spox Hogan Gidley Repeatedly Refers to Puerto Rico as 'That Country'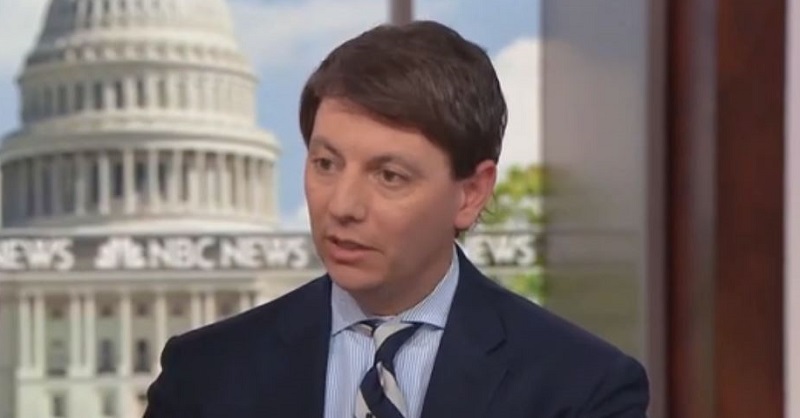 Things got a little heated between Hallie Jackson and White House Deputy Press Secretary Hogan Gidley on MSNBC Tuesday morning when Gidley tried to defend President Trump's claim that Puerto Rico has received $91 billion in disaster aid money in the wake of two hurricanes that devestated the island.
Jackson pointed out that the $91 billion is false because over half that money is only pledged to Puerto Rico. Gidley responded that her point was true, and that it was more money than any state or territory has ever received for disaster relief. Jackson challenged that, noting that Louisiana receieved more to recover from Hurricane Katrina a decade ago.
The challenge caused Gidley to seemingly forget for a moment that Puerto Rico is part of the United States and not an independent nation.
"They have now come to $91 billion with all we've done in that country," Gidley said. "They have had a systematic mismanagement of the goods and services we sent to them." As if distribution of the goods and services should not also be a concern of the federal government in the wake of such a disaster.
Gidley repeated the claim a moment later, complaining that Puerto Rico's governor wants to blame someone else for "not having a good grid and not having a good system in that country."
Moments later, he would tell Jackson that it was just a "slip of the tongue."
Jackson kept at it, asking Gidley if Trump is aware that Puerto Ricans are just as much citizens of the United States as people in Texas or Louisiana. Gidley dodged the question. Jackson pushed him to answer, at one point saying, "You're rolling your eyes and I don't know why you're rolling your eyes."
A slightly abashed Gidley then credited Trump for having once visited Puerto Rico a year and a half ago and went back to bashing the island's government for mismanaging the aid it has received.
Watch the entire clip up top, via MSNBC.