Van Jones on Lucy Flores Allegation: 'Old School' Joe Biden Is 'Very Much a Hands-On Guy'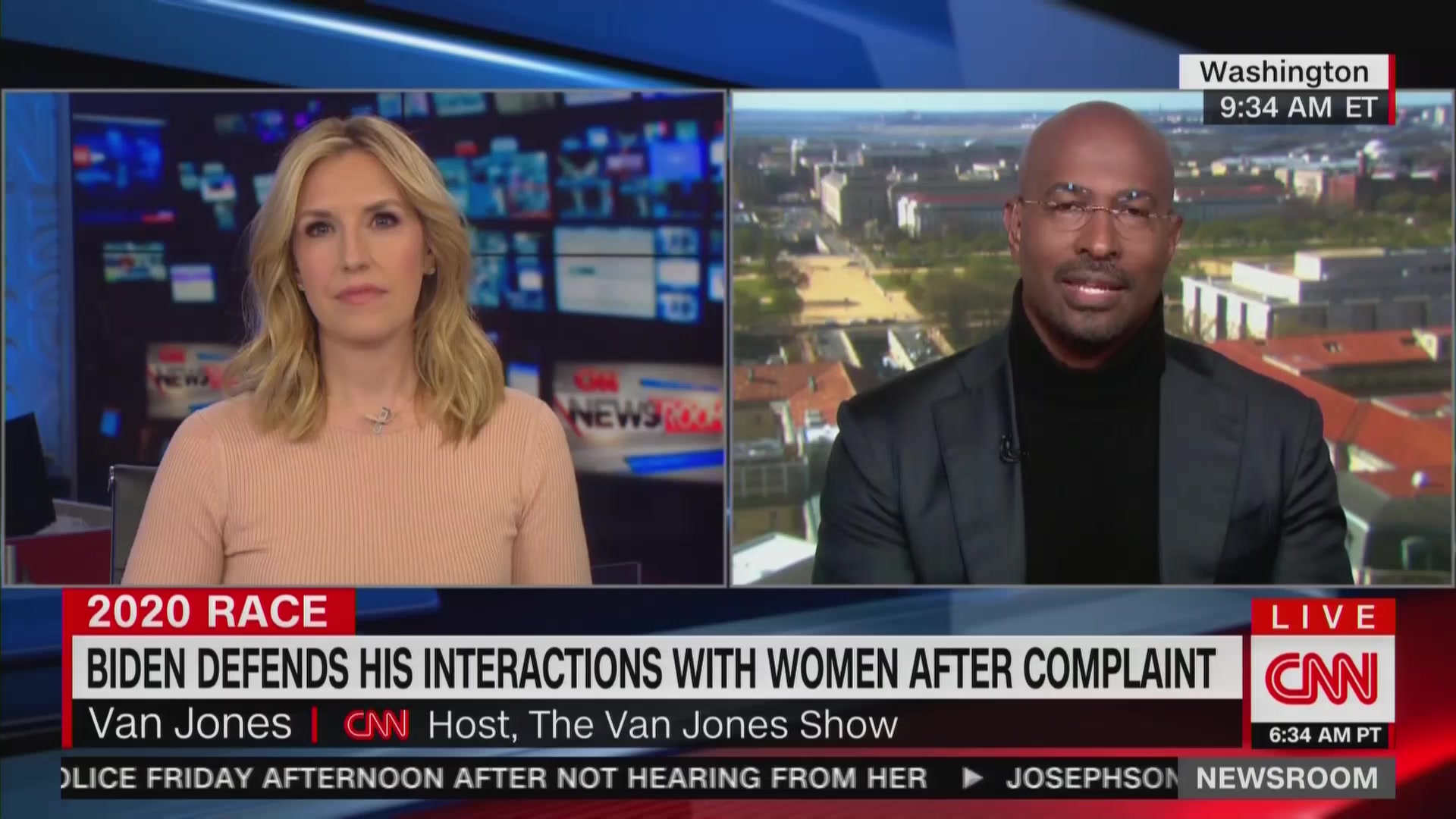 With former Vice-President and potential Democratic presidential candidate Joe Biden currently under fire over allegations that he acted inappropriately with Nevada politician Lucy Flores at a 2014 campaign event, CNN political commentator Van Jones seemingly brushed off the incident by labeling Biden an "old school" politician who is very "hands-on."
Flores, a former Democratic nominee for Nevada lieutenant governor, came forward last week to assert Biden made her feel "uneasy, gross, and confused" after he kissed the back of her head without consent and inappropriately touched her. During a Sunday appearance on CNN's State of the Union, she said Biden's behavior "lacked accountability" and that she's coming forward now because she doesn't "feel pressured to stay quiet and just take one for the team."
CNN anchor Poppy Harlow asked Jones Monday morning how big of a crisis this allegation is for Biden as he prepares to potentially toss his hat in a crowded Democratic field.
"It's hard to know," the former Obama administration staffer said. "What you do know about Joe Biden, he's from the old school of politics. He's very much a hands-on guy."
Jones continued: "He's shaking your hand, he's got his hand on your shoulder, he's pulling you close, puts his head on your forehead, gives you a secret. Fast forward to today's context, it's not acceptable today."
The liberal CNN pundit went on to say Biden has to "figure out some way to explain himself that respects the new sensibilities that are out there," adding that he believes that the former veep doesn't have a reputation of being lecherous but "that doesn't mean he's not making people feel uncomfortable in this new era."
In response to Flores' allegations, Biden said he doesn't believe he's ever "acted inappropriately" and that it was never his intention if someone believes that he did. "If it is suggested I did so, I will listen respectfully," his statement read.
Watch the clip above, via CNN.