Fox Business Host Stuart Varney: Elizabeth Warren Is Waging 'Jihad' Against Big Business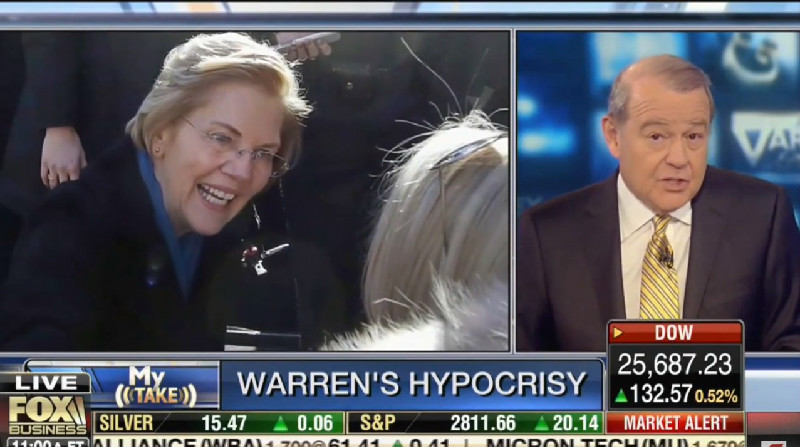 Considering that Fox is currently dealing with the fallout over one of its opinion hosts suggesting that a Muslim congresswoman isn't American because she wears a hijab, maybe it wasn't the most ideal timing for Fox Business Network host Stuart Varney to claim Sen. Elizabeth Warren (D-MA) is a "jihad" against Silicon Valley businesses.
"Senator Warren is on a jihad against big tech and big business, generally," he asserted. "She wants all businesses to get permission from the government to operate. She's dying to get her hands on private enterprise."
Read the rest of the piece at The Daily Beast.
Watch the clip above, via Fox Business.