Fox News Guest: Right-Wing Attacks on Soros Not Anti-Semitic Because He's a 'Very Terrible Man'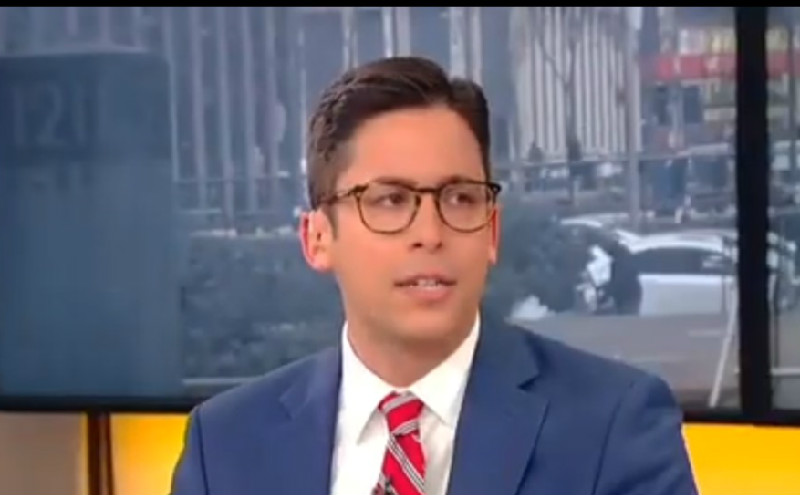 Discussing the backlash and accusations of anti-Semitism over Rep. Ilhan Omar's (D-MN) remarks about pro-Isreal activists pushing "for allegiance to a foreign country, Daily Wire host Michael Knowles dismissed widespread right-wing attacks against Jewish philanthropist and financier George Soros, claiming they aren't anti-Semitic because he's a "very terrible man."
With the House set to vote on a formal condemnation of anti-Semitism on Thursday — a move seen as singling out Omar over her anti-Israel rhetoric — Fox News panel show Outnumbered debated Wednesday whether the young Democratic lawmaker needs to be punished by Democratic leadership.
Token liberal panelist Jessica Tarlov argued that Republicans are hardly in any position to lecture Democrats on anti-Semitism and bigotry, noting that President Trump and other Republicans have also spread classic anti-Semitic tropes, including repeated attacks against Soros. She further stated that Omar is a brand-new member of Congress and hasn't proven to be a bigot and anti-Semite during years of office like Rep. Steve King (R-IA).
Knowles interjected, letting the audience know that he disagreed with everything Tarlov said. After stating that expressing sympathy for Palestinians was akin to supporting terrorism, Knowles said the comparison to conservatives attacking Soros to Omar taking issue with pro-Israel lobbyists is absurd on its face.
"What about the George Soros stuff then?" Tarlov asked.
"George Soros is a very terrible man," the conservative pundit exclaimed with a smile. "It is not anti-Semitic to say that."
The other panelists then began complaining about whataboutism, all while host Melissa Francis claimed that it has become "fashionable to be anti-Jewish" and anchor Harris Faulkner complained that a high-ranking Democrat recently compared President Trump to the Grand Wizard of the KKK.
"And what about whataboutism?" Knowles asserted. "If you make a comparison, Steve King made his comments about white nationalism. He then went on the house floor. He condemns the evil ideology of white nationalism. He voted to rebuke himself."
He continued: "What happens with Ilhan Omar? She defends her comments. She defends them to Nita Lowey, her own Democratic colleague. She says, 'I'm just asking questions about U.S. foreign policy.' Alexandria Ocasio-Cortez is the same thing. But it's not simple criticism of U.S. foreign policy to accuse Israel of hypnotizing the world and praying that Allah awakens people."
It should be noted that King peddled racism, xenophobia and white nationalism on the Hill for years before Republicans decided to take any action against him. And they only acted out after he barely won re-election in Iowa after his racist rhetoric became too loud to ignore. Additionally, while King has lost his committee assignments in the wake of his sympathetic remarks on white nationalism, he still serves as a congressman and has continued to promote prominent white supremacists.
Watch the clip above, via Fox News.