Robert Mueller Responds to Manafort's Claim He Deserves Lighter Sentence Because He's Learned His Lesson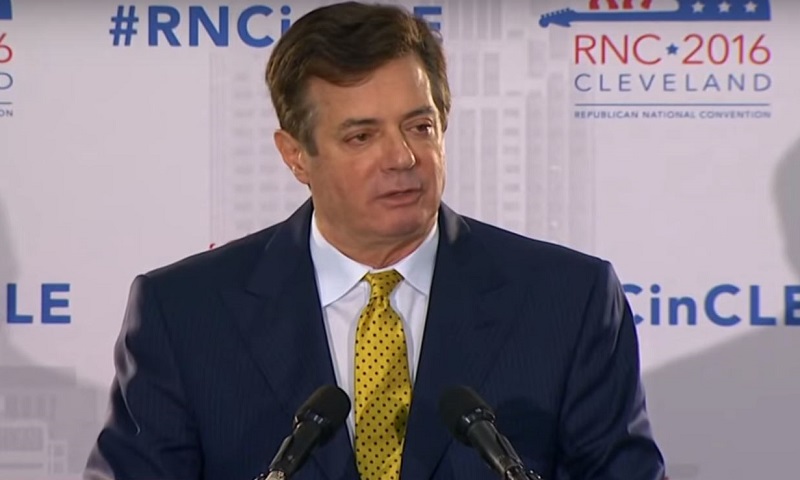 Paul Manafort has learned his lesson, he swears.
The former Trump campaign manager is due to be sentenced on Thursday after being found guilty on eight charges of various financial crimes last August. The government is asking that he receive somewhere between 19.5 and 24.5 years in prison.
Manafort's lawyers filed a memo last week asking a judge in the Eastern District of Virginia to show the former Trump campaign manager mercy. One reason they cited in support of a light sentence was that there is little risk of recidivism with Manafort "given the harsh lesson he has already learned."
On Tuesday, special counsel Robert Mueller filed a response. The forum requires it use 17 pages of legalese to say Really? That's what you're going with?
On the question of recidivism, Mueller notes:
There is no reason to believe this is so, and Manafort cites no evidence. Nowhere does the defendant address the fact that after he was indicted in two districts for crimes spanning a decade, including crimes through 2017, he committed the additional crimes in 2018 of tampering with witnesses while on bail from both courts.
This is the nub of it. Manafort claims he has learned his lesson and will not commit crimes again, even though the reason he was even in jail at the time of his trial last August was because after he was first indicted and allowed to stay out on bail, he went ahead and committed more crimes.
Elsewhere, Manafort's lawyers cited Mueller's health as a reason for mercy. They note that since entering jail, he has developed gout and been prescribed medication for arthritis, high cholesterol and psoriasis. Further, they say that jail has already taken a "toll on his physical and mental health."
Mueller's response says that Manafort did not submit a statement from a doctor as to why the Bureau of Prisons cannot treat these conditions, which are fairly standard ailments for a man about to turn 70. Furthermore, he points out that Manafort's lawyers "rely on a news article for the proposition that he is 'in danger of losing his life.'"
This is true. The quote about "losing his life" was a comment by CNN legal commentator Jeffrey Toobin, which was quoted in a story in The Hill in February. Mueller's lawyers are citing a stray observation by a television analyst that months in jail have taken a physical toll on a senior citizen as supporting evidence for showing him mercy. This seems less dispositive than testimony from real medical professionals.
Manafort still faces sentencing in the U.S. District Court for Washington, D.C. after pleading guilty to charges of obstruction of justice and conspiracy against the U.S. That sentencing hearing is scheduled for next Wednesday.