Chris Christie: Why Aren't Republicans Defending Trump 'On the Substance' at Cohen Hearing?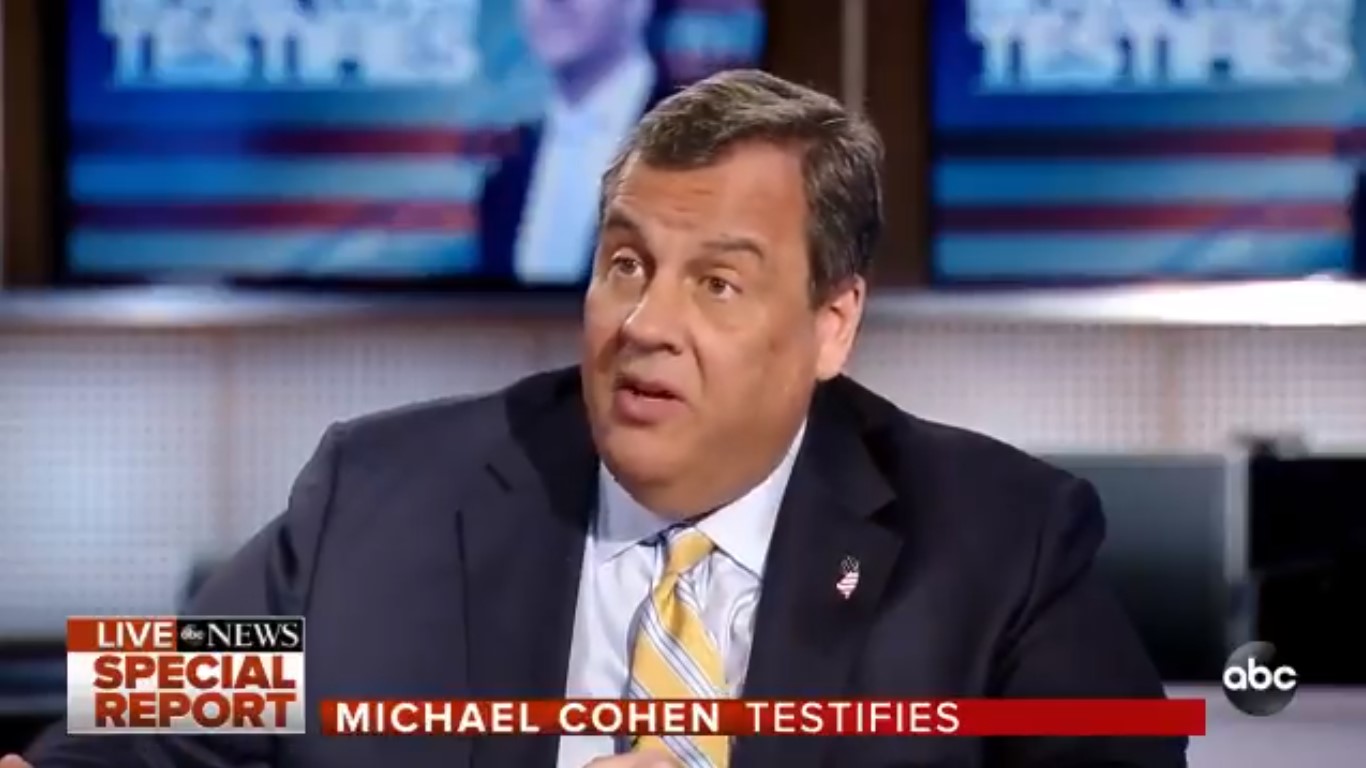 During the first break of Wednesday's much-anticipated House Overnight Committee testimony of former Trump attorney Michael Cohen, former New Jersey Governor and longtime Trump ally Chris Christie lamented that Republican committee members weren't even attempting to defend President Trump "on the substance" of Cohen's allegations.
"The interesting thing is that there hasn't been one Republican yet who has tried to defend the president on the substance, and I think that's something that should be concerning to the White House," Christie noted.
Chris Christie on Michael Cohen testimony: "There hasn't been one Republican yet who's tried to defend the president on the substance. I think that's something that should be concerning to the White House." https://t.co/55qPzPJjvk pic.twitter.com/jRvUsQwGly

— ABC News (@ABC) February 27, 2019