Fox News' Harris Faulkner: I Find It 'Fascinating' That 'Everybody Blames the Media'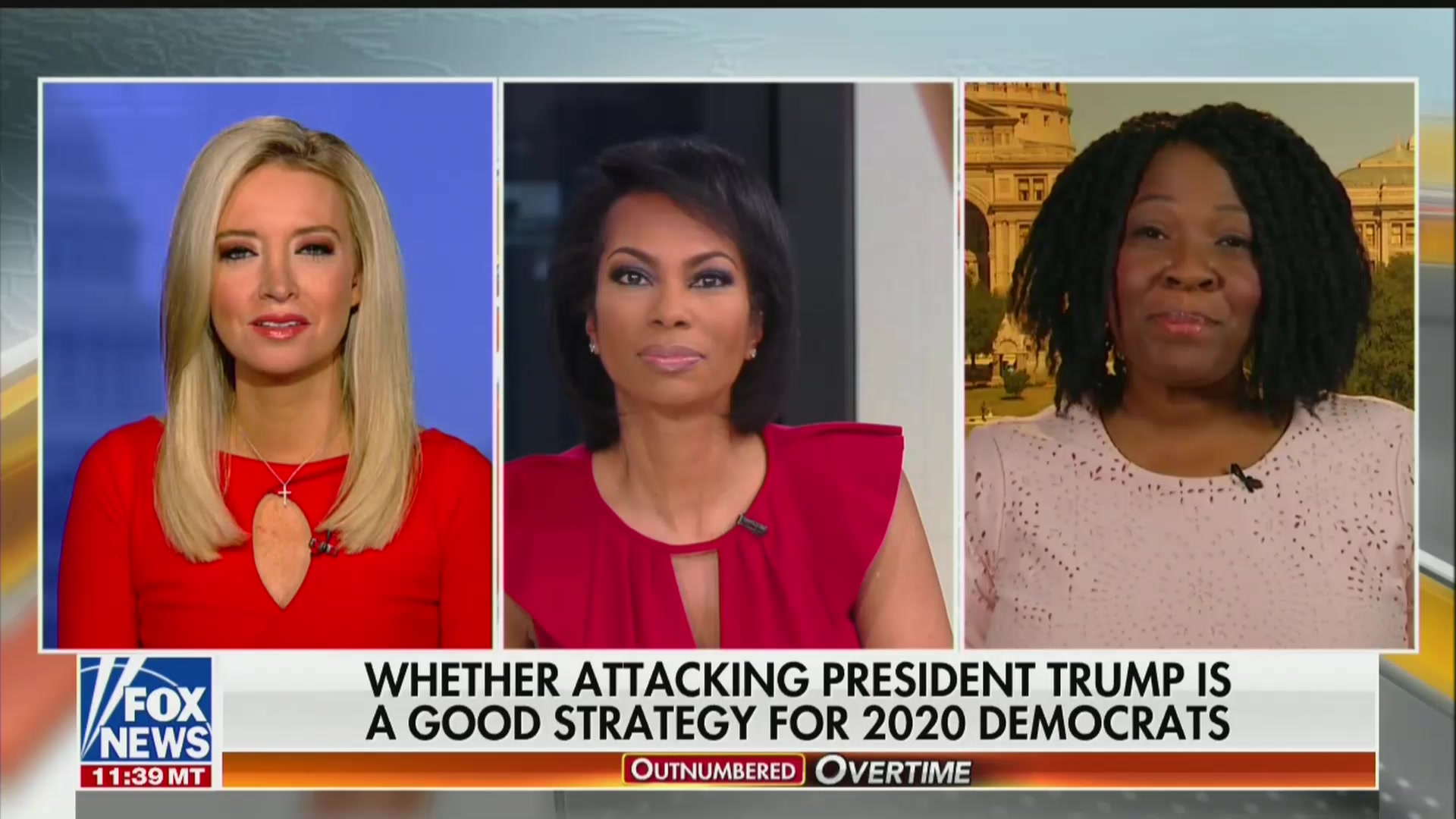 The anchor for a network that spends an inordinate amount of its programming time complaining about coverage from other channels just said she thought it was "fascinating" when she sees "everybody" blaming the media.
Discussing whether it's a good idea for Democratic presidential candidates to attack President Donald Trump in this upcoming election, Fox News' Harris Faulkner pressed network contributor and Democratic strategist Jehmu Greene on the issue, noting that former Republican presidential candidate Marco Rubio spectacularly failed when he tried to ape Trump's personal attacks.
Greene answered that Trump has the ability to "play the media like a fiddle in a way we've never seen," causing Faulkner to dramatically interrupt: "A man who's had SO much negative press!"
The liberal pundit contended that Trump received over 50 percent more press coverage than 2016 Democratic nominee Hillary Clinton, adding up to over $5 billion of earned media.
"Wow!" Faulkner replied. "Everybody blames the media. It's fascinating to me."
Faulkner, who toes the line of straight news anchor and opinionated host, is the lead anchor of roundtable discussion show Outnumbered, which has devoted countless segments to criticizing and blasting the media.
Watch the clip above, via Fox News.