CNN Anchor Blasts Donald Trump for Hypocrisy Over Ilhan Omar Comments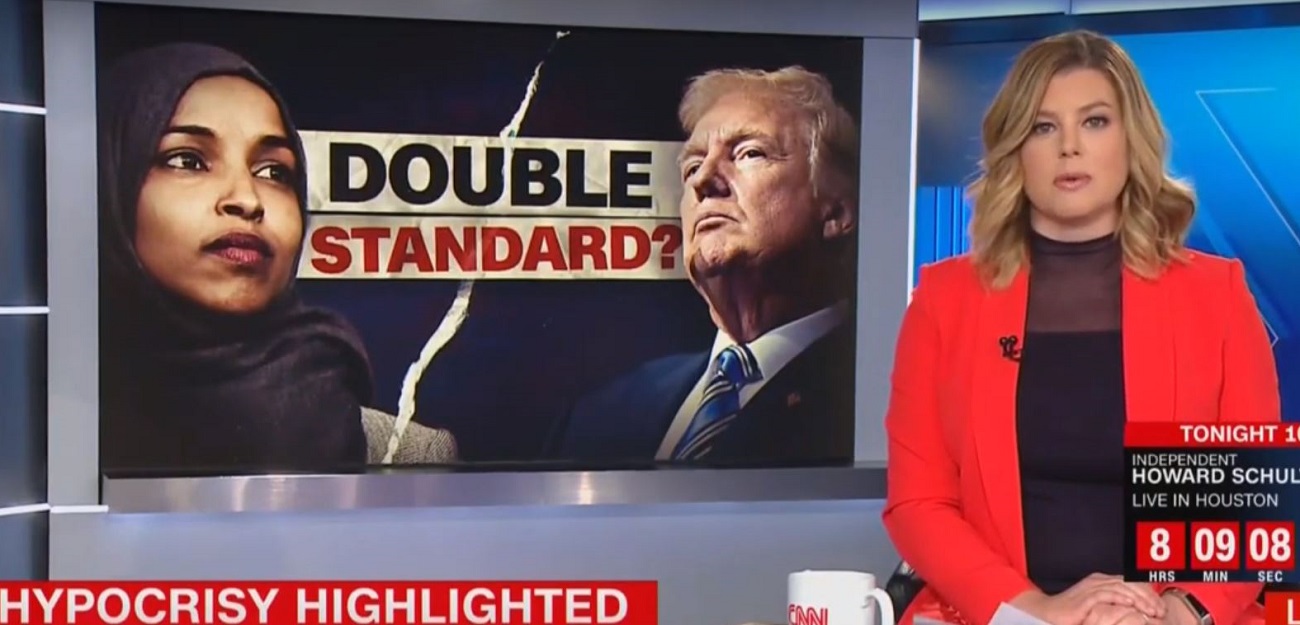 CNN anchor Brianna Keilar hit back at President Trump on Tuesday over his suggestion that Rep. Ilhan Omar (D-MN) should resign from Congress.
Trump made his comments after Omar had already apologized for her tweets that some had taken as anti-Semitic. In her monologue, Keilar correctly noted that Trump has never apologized for a nearly endless list of anti-Semitic and racist comments against Democratic politicians, one of which he had tweeted just the day before Omar made her comments:
| "President Trump criticized the congresswoman's apology just a day after mocking the Trail of Tears, a genocide that killed thousands of Native Americans in the mid-1800s when they were forced to make a death march largely from their lands in the southeast all the way west of the Mississippi River. He invoked that genocide as he tweeted insults at Elizabeth Warren using the racist slur he constantly uses to describe her." |
Keilar also pointed out that Trump has never had anything to say publicly about members of his own party caught up in their own embraces of white supremacists. He did not condemn Rep. Steve King recently even after the Iowa Republican was removed from all his committee assignments for embracing the term "white supremacy" in a New York Times interview.
As Keilar noted, Trump's lack of apologies for his hundreds of offensive comments and actions the last few years leaves him with no credibility on this matter.
Watch the entire video at the top of the post.