Trump Loyalists Jack Kingston And Andre Bauer No Longer CNN Contributors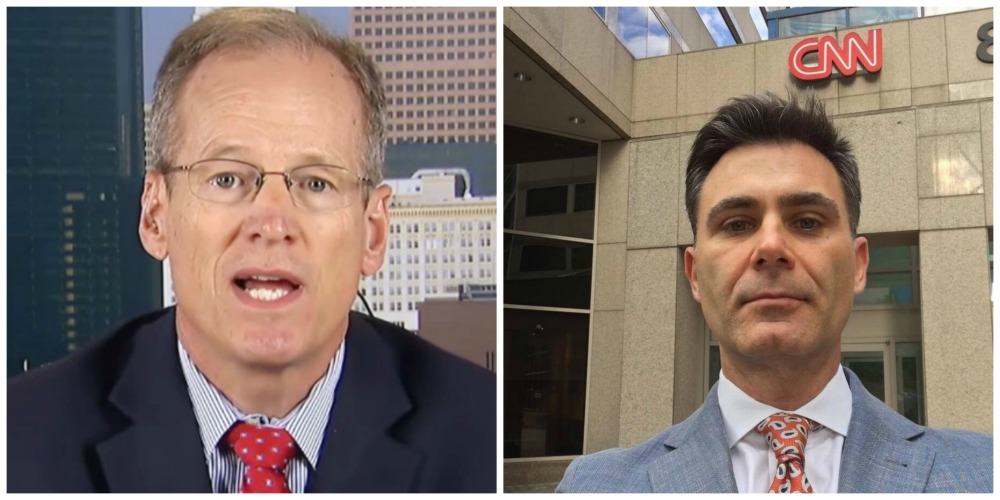 Many CNN viewers will rejoice at this news — two more Trump loyalists have been dropped by the network as paid contributors.
First reported by the Hollywood Reporter, former Georgia Congressman Jack Kingston and ex-South Carolina Lt. Governor Andre Bauer did not have their contracts renewed by CNN. Both have been reliable on-air Trump defenders and taken part in numerous heated panel discussions and debates over the past couple of years.
"I am very thankful for the opportunity CNN gave me," Bauer told THR. "The silent majority in our country feel like they do not have a voice in politics or the media. I have tried to express many of their feelings and why they supported Donald Trump."
When asked if he thought the network was depriving Trump supporters a pro-Trump perspective by dropping a couple of the president's defenders, Bauer said that CNN "know their demographics better than I do" and noted that he'd get quite a bit of liberal backlash on social media whenever he appeared on air.
While Bauer has generally flown under the radar and didn't draw much controversy during his CNN tenure, Kingston faced a firestorm of outrage last year when he pushed a conspiracy theory that the Parkland teens were being controlled by right-wing boogeyman Goerge Soros.
Kingston may not be getting paid by CNN but it doesn't mean that his on-air hits with the network have stopped. As THR noted, he appeared on a Saturday panel to talk about border security and was identified as a former Trump campaign adviser.
The departures of Kingston and Bauer come in the wake of a spate of other paid Trump commentators getting the axe. However, unlike Jason Miller, Paris Dennard, Ed Martin and Jeffrey Lord, Kingston and Bauer weren't dealing with controversies surrounding them.
We have reached out to CNN for comment.