Lou Dobbs Guest Who Promoted Anti-Semitic Conspiracy Booted From Fox Programming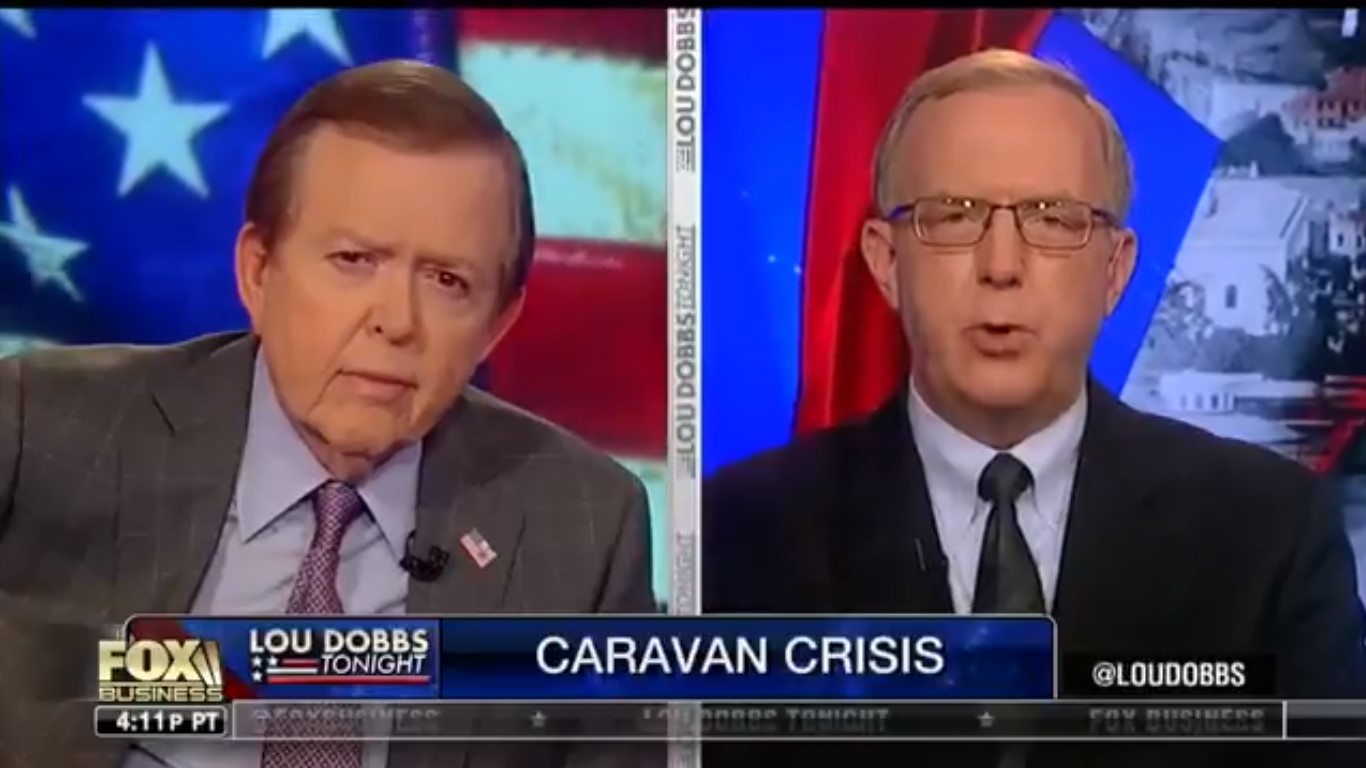 A Fox spokesperson has told Contemptor that Judicial Watch's Chris Farrell will no longer be booked to appear on Fox News or Fox Business programming following a Lou Dobbs Tonight segment in which he baselessly claimed that the migrant caravan was funded by the "Soros-occupied State Department," parroting the anti-Semitic "Zionist occupied government" conspiracy theory.
The segment, which was initially broadcast Thursday night, drew intense outrage after it was re-aired Saturday evening following a raging anti-Semite opening fire on a Pittsburgh synagogue that left 11 dead.
A clip of Farrell's remarks went viral after Talking Point Memo's Josh Marshall tweeted it out. The gunman, who has been charged with multiple counts of murder and hate crimes, spread conspiracy theories online about the caravan being funded by Jews.
Straight out of the Protocols of the Elders of Zion. Just moments ago, Lou Dobbs guest Chris Farrell (head of Judicial Watch) says Caravan is being funded/directed by the "Soros-occupied State Department". pic.twitter.com/QBSong7uk1

— Josh Marshall (@joshtpm) October 27, 2018
Fox Business Senior Vice President of Programming Gary Schreier also released a statement condemning Farrell's remarks.
"We condemn the rhetoric by the guest on Lou Dobbs Tonight," he said. "This episode was a repeat which has now been pulled from all future airings."
Farrell has been a frequent guest of Lou Dobbs' and other Fox opinion hosts, resulting in President Trump praising him on Twitter.