John Oliver Torches WWE For Its Upcoming Show In Saudi Arabia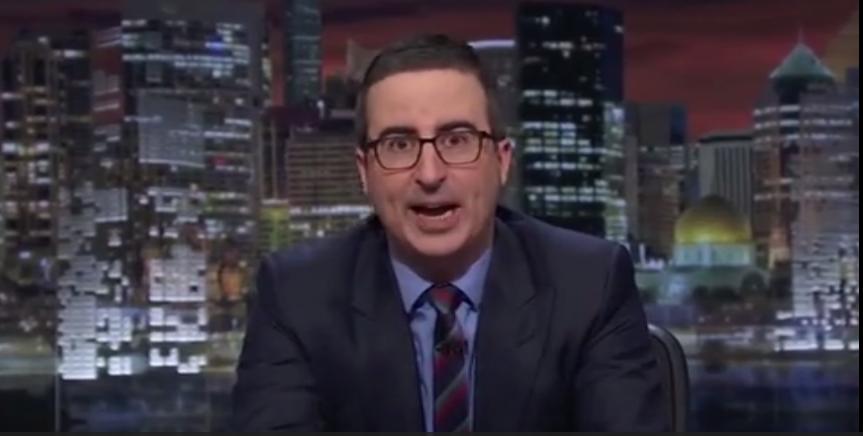 John Oliver took World Wrestling Entertainment to task last night. The host of Last Week Tonight explained how WWE's decision to proceed with an event in Saudi Arabia has created serious criticism, including among wrestling fans.
WWE has held a major event in Saudi Arabia before, which critics, including Oliver, claimed was little more than Saudi propaganda. Since that event, journalist Jamal Khashoggi was murdered in Saudi Arabia's Turkish consulate. Pressure is growing on WWE to change course.
Oliver started by criticizing President Donald Trump, who said the murder was a 'very bad original concept.'
"Very bad original concept?" Oliver mocked. "You're the president addressing the assassination of a permanent resident of the United States, not a Netflix executive deciding whether to greenlight a new series."
Oliver then showed a clip of the Undertaker, who is a favorite with wrestling fans, being cheered in a crowded arena. However, as soon as he started to talk about WWE's Saudi event, the crowd began to boo.
"Holy shit!" Oliver said. "I think the WWE itself just turned heel. I mean, do you know how clearly, deeply, bad something has to be to get wrestling fans to boo a wrestling event at a wrestling event?"
WWE's Crown Jewel event is currently scheduled to continue as planned, though what impact Oliver's criticism may have on it remains to be seen.
You can watch a clip from the segment in the tweet below.
This is the first part of John Oliver's complete and utter ethering of the WWE/Saudi Arabia deal on tonight's "Last Week Tonight." More to come, including their own Crown Jewel hype video. pic.twitter.com/Fzw2Qm4kJt

— David Bixenspan (@davidbix) October 29, 2018