Fox Guest To Female Protesters: 'Ladies, Have You No Shame? How About Just A Little Quiet?'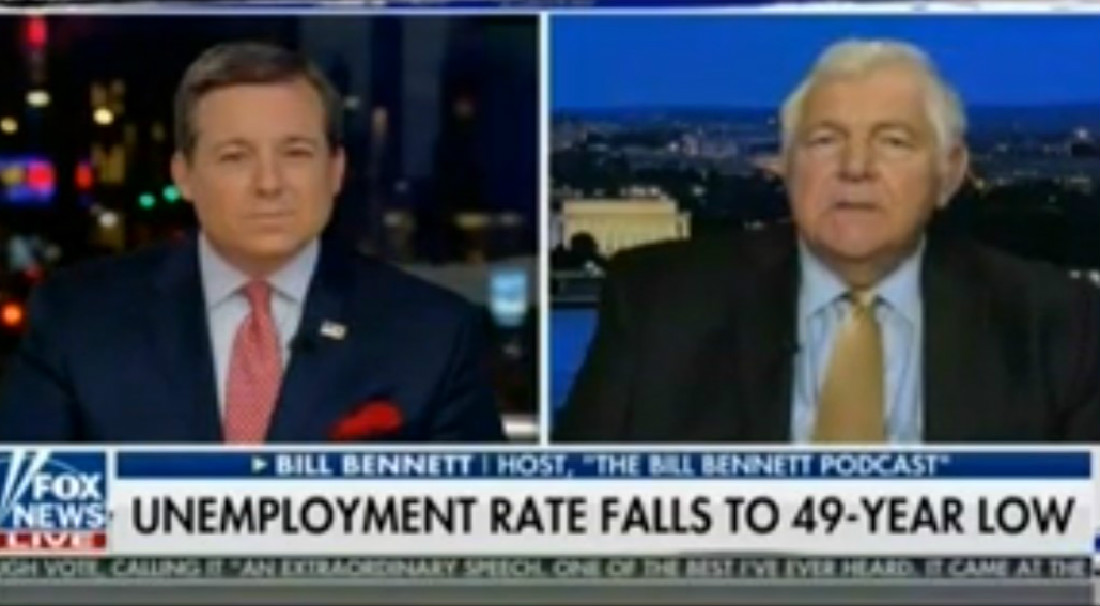 It would appear that Republican men just can't stop putting their collective foot in their mouth.
On the same day that Sen. Chuck Grassley (R-IA) suggested women weren't on the Senate Judiciary Committee because it was too much work, former Education Secretary Bill Bennett reacted to women protesting Brett Kavanaugh's impending confirmation by calling them shameless and telling them to be quiet.
Appearing on Fox News' The Story, Bennett discussed Sen. Susan Collins lengthy Senate floor speech announcing her intent to vote for Kavanaugh. After praising Collins' remarks and decision to back the Supreme Court nominee, Bennett was asked by guest host Ed Henry to react to women who may switch their ire from Kavanaugh to Collins.
Henry went on to read a statement from Women's March co-chair Linda Sarsour slamming the Maine senator, causing Bennett to paraphrase a famous moment of history to tell angry women to shush.
"What I say is what was said to Joe McCarthy, 'Ladies, have you no shame?'" Bennett sneered. "Really, how about just a little quiet, just a little recognition that someone searched her conscience, searched the record and did the right thing?"
He continued, "I hope she's safe up there. There's some crazy people up there in Maine. And I hope people watch out for her and watch out for her. She did a good and brave thing today. And she should be thanked for it. This is what I'm worried about, Ed, is what happens in the future. This isn't over. This was one battle. We're in a war, we're in a big culture war."
Watch the clip below, via Media Matters.