Rudy Giuliani Promotes Call To Freeze 'Anti-Christ' George Soros' Assets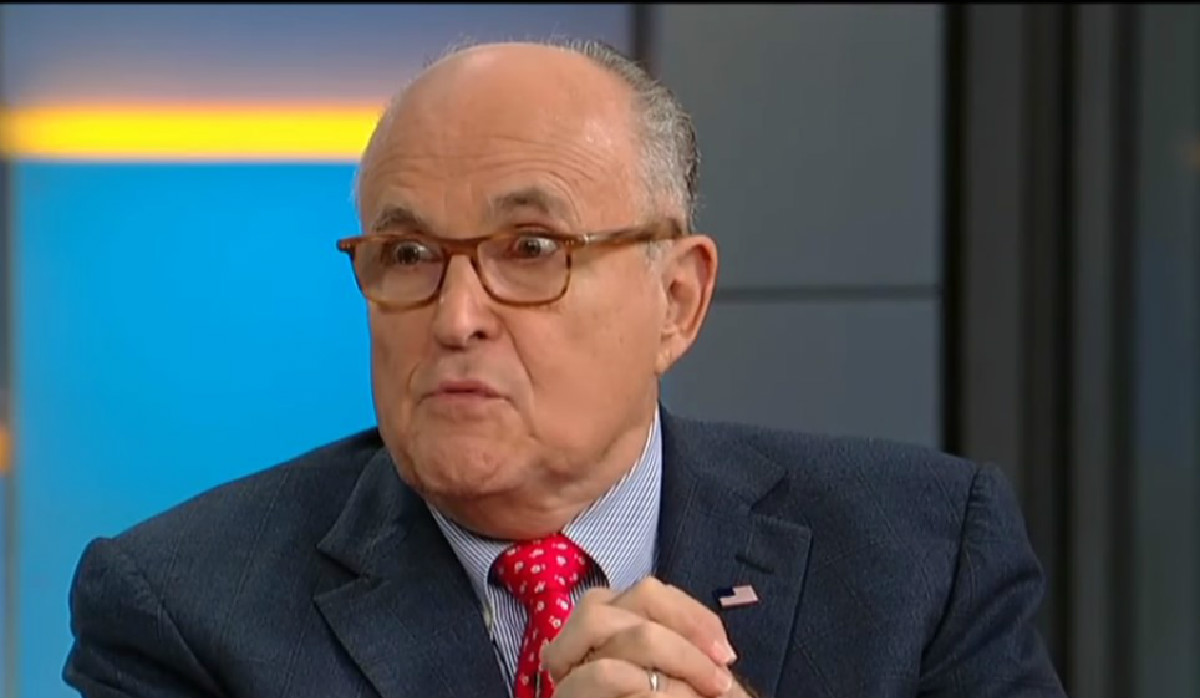 Over the past few days, a narrative has formed in the conservative media sphere that billionaire investor George Soros is behind the protests against Supreme Court nominee Brett Kavanaugh. After Senator Chuck Grassley said he believed Soros was paying protesters when Fox Business host Maria Bartiromo floated the idea during a Friday interview, the president tweeted out the "very rude elevator screamers" are professionals "paid for by Soros."
The very rude elevator screamers are paid professionals only looking to make Senators look bad. Don't fall for it! Also, look at all of the professionally made identical signs. Paid for by Soros and others. These are not signs made in the basement from love! #Troublemakers

— Donald J. Trump (@realDonaldTrump) October 5, 2018
Well, it looks like the president's lawyer isn't just buying the latest baseless conspiracy theory to make its way to Trump's Twitter feed, but adding some alt-right flairs to it.
This morning, former New York City Mayor Rudy Giuliani retweeted someone who said "I think Soros is the anti-Christ" and that if you were to "freeze his assets" the protests would stop.
Soros, a Jewish hedge fund manager who has donated to liberal and progressive causes through the years, has long been a conservative boogeyman and the subject of numerous right-wing conspiracies that many times veer into the territory of anti-Semitism. The use of "anti-Christ" is a common trope used by the alt-right when attacking Soros.
Meanwhile, there isn't any evidence that Soros is paying professional protesters to confront lawmakers and politicians. In a fact-check of these claims, The Washington Post found that the "balance tips heavily toward "Soros conspiracy theory" rather than "Soros facts" in this case."