Chuck Grassley Suggests GOP Women Aren't On Judiciary Committee Because It's Too Much Work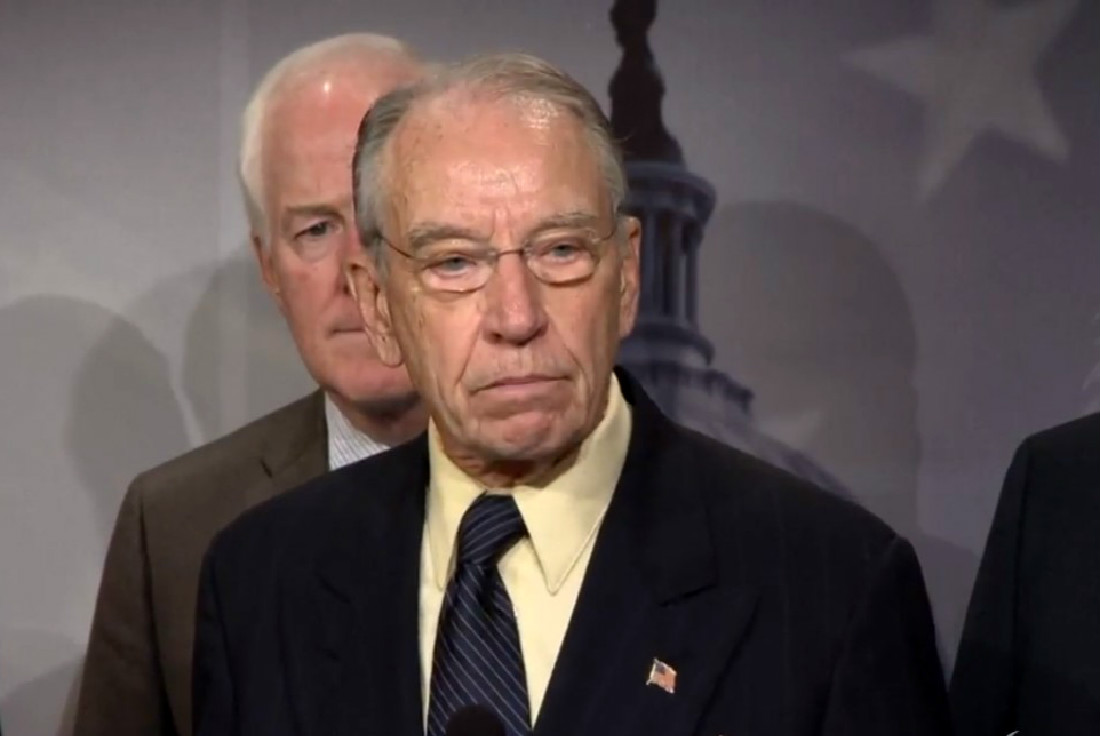 Open mouth. Insert foot.
With Senate Republicans on the cusp of confirming Brett Kavanaugh to the Supreme Court following an intense and combative process that featured allegations of sexual misconduct levied against the nominee and passionate demonstrations by women and sexual assault survivors, Senate Judiciary Committee Chairman Chuck Grassley decided to make things worse because of course.
Asked on Friday if the Republicans would finally try to get some women on the Judiciary Committee — a GOP woman has never served on the panel — Grassley told reporters that the workload may be a deterrent to women.
"It's a lot of work — maybe they don't want to do it," he said, per the Wall Street Journal. "My chief of staff of 33 years tells me we've tried to recruit women and we couldn't get the job done."
Perhaps because he knew he had just stepped in it, Grassley returned to 'clarify' his remarks, noting that they have a "hard time getting men on the committee" and that it's "just a lot of work whether you're a man or a woman, it doesn't matter."
He went on to predict that there would be Republican women on the committee come January before finishing the walk-back by saying that "on average, any woman in the United States Senate, whether they're on Judiciary or any other committee, probably works harder than the average man."
The lack of women on the Republican side of the panel caused Grassley and the GOP members to bring in a female prosecutor to ask Kavanaugh accuser Christine Blasey Ford questions during last Thursday's testimony.