Hannity Most-Watched Cable News Show In August, Marks Fifth Straight Month At Number One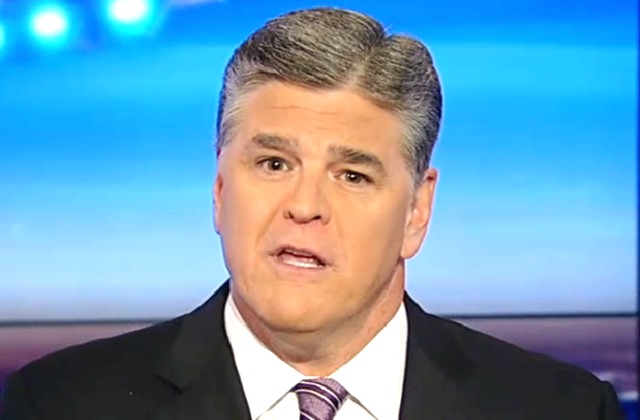 While things got tighter towards the end of the month between the two programs, Fox News' Hannity was able to beat back MSNBC's The Rachel Maddow Show to finish as the top-rated cable news show in August.
According to Nielsen, Hannity averaged 3.079 million total viewers and 582,000 in the key 25-54 demographic during the month of August. (These numbers do not include Hannity Special broadcasts that feature guest hosts.) Maddow placed second in both metrics, drawing 2.882 million viewers overall and 557,000 in the key demo.
Rounding out the top five, Fox's Tucker Carlson Tonight finished third in both the demo (483,000) and total audience (2.552 million). FNC's The Ingraham Angle took fourth place in the demographic (466,000) and total viewership (2.461 million). MSNBC's The Last Word with Lawrence O'Donnell was fifth in the 25-54 demo (398,000) and total viewers (2.229 million).
Fox News marked its 200th straight month as the top-rated cable news network and the 26th consecutive month as the most-watched channel in basic cable. In total day Monday – Sunday, Fox News averaged 1.299 million viewers overall and 252,000 in the demo. MSNBC attracted a total audience of 1.04 million and 194,000 in the demographic. CNN captured 209,000 demo viewers and a total viewership of 705,000.
During the 8 PM to 11 PM primetime hours (Monday – Sunday), Fox pulled in 2.299 million viewers overall and 422,000 in the key demo. CNN grabbed a demo audience of 346,000 and 1.052 million total viewers. MSNBC averaged a total audience of 1.845 million and 340,000 in the demographic.
For the business networks, Fox Business led in total viewers during business day for the 15th straight month, averaging 192,000 compared to 162,000 for CNBC. CNBC, meanwhile, came out ahead in the demo, 25,000 to 22,000. In total day, FBN averaged 140,000 total viewers while CNBC pulled in 137,000. In the key demo, CNBC captured 38,000 compared to Fox Business' 18,000.