Jimmy Carter Chastises Trump For Initially Refusing To Lower Flag For McCain: 'Very Serious Mistake'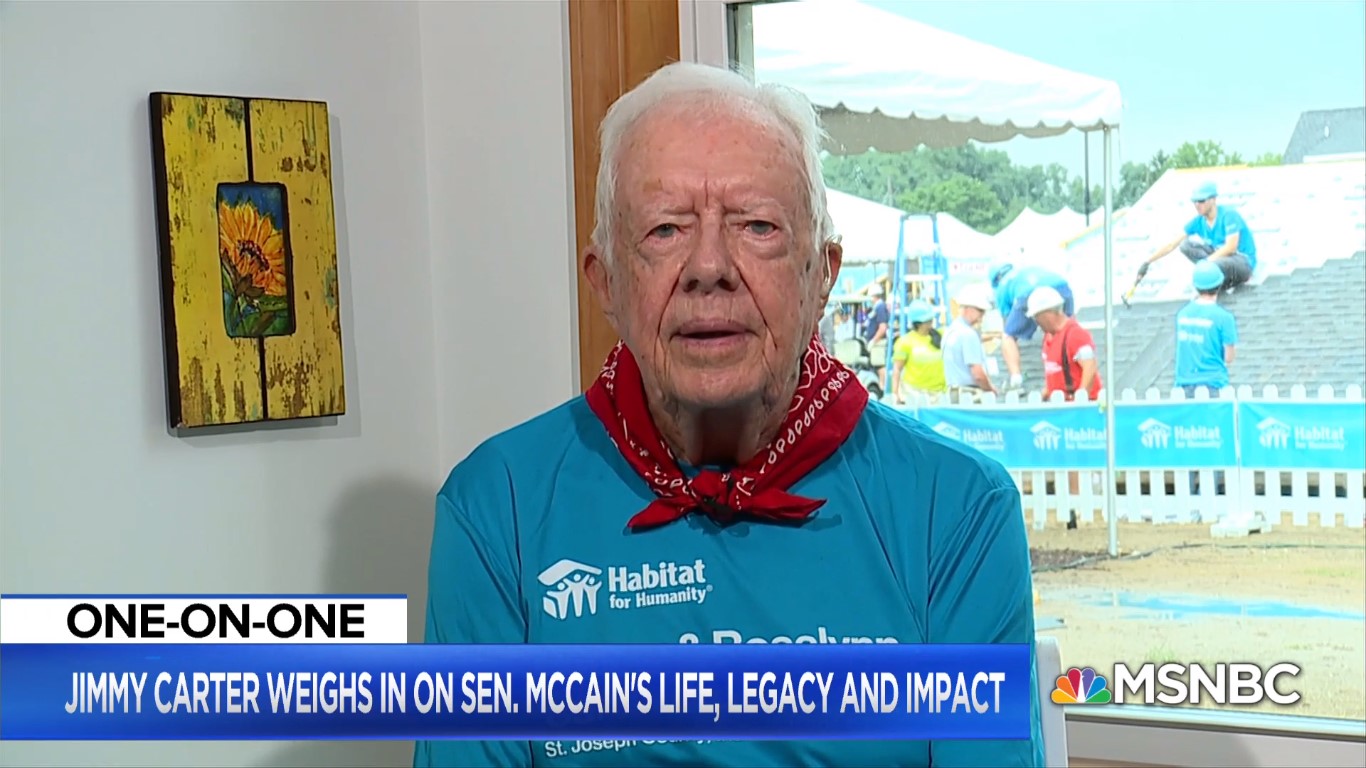 After taking on withering criticism over initial refusal to lower with White House's flag to half-staff on Monday while also declining to publicly comment on Senator John McCain's death, President Donald Trump eventually relented and lowered the flag, released a statement describing his "respect" for McCain's service, and delivered remarks praising the late lawmaker.
During an interview with MSNBC's Andrea Mitchell on Tuesday, former President Jimmy Carter scolded the current White House occupant for his petty actions.
"Well, I think that was a very serious mistake that President Trump made," Carter said in response to Mitchell's question about the Trump/McCain situation. "And his friends and his opponents corrected him, I think, quite adequately and now that this most recent statement he's made, I'd say, is OK. It's still not as enthusiastic as it should be."
After saying he was proud to be a Naval Academy graduate like McCain due to his heroism and service, Carter was asked why Trump was unable to overcome political differences in a moment of death.
"Well, most people can and I think that President Trump has a problem with that on occasion," he noted. "But I'm grateful that he finally made a statement that I think his – I'd say at the best adequate, now that the flag is going to be lowered during an appropriate period on behalf of John McCain to remember him, I think is very good. So, I'm glad to see that it was done, although it was tardy and mistaken at first."
The 39th President of the United States would then go on to discuss his own diagnosis of brain cancer and how he was able to sympathize with McCain.
Watch the interview below, via MSNBC.