Trump: If I'm Impeached, 'Everybody Would Be Very Poor' Because The 'Market Would Crash'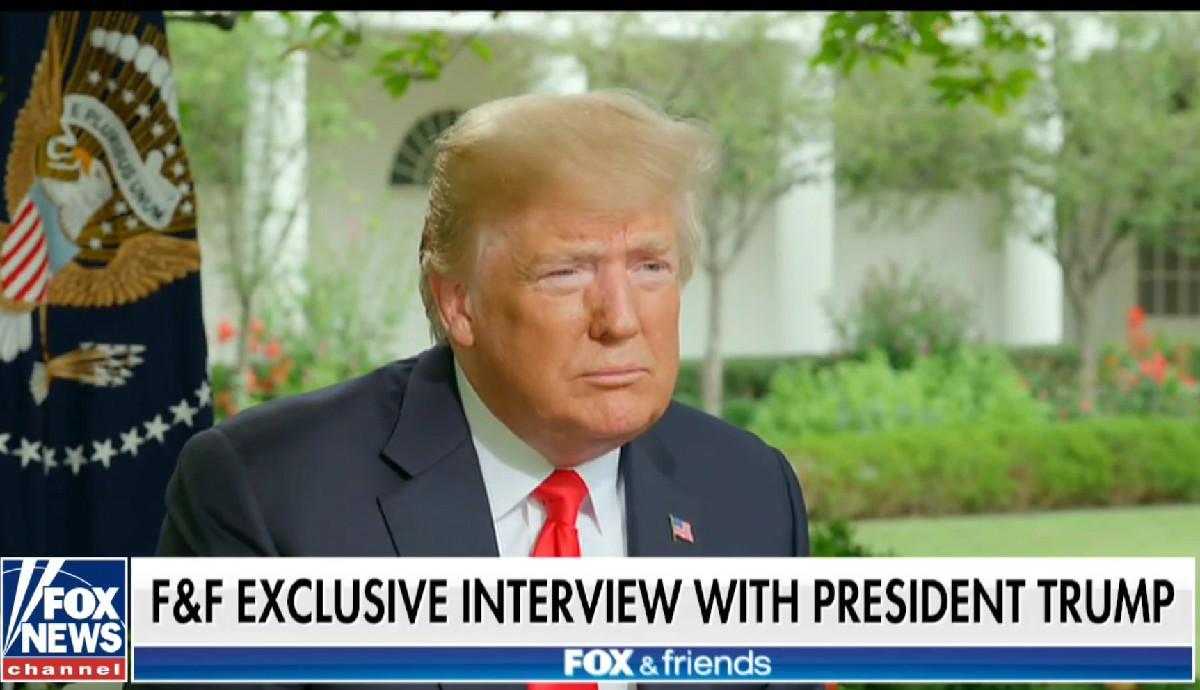 During an interview/friendly chat with Fox News' Ainsley Earhardt that aired in full on Thursday morning, President Donald Trump proclaimed himself the sole savior of the American economy and that the whole thing would come crashing down if he were removed from office.
Earhardt noted that the midterm elections are less than three months away and it is possible Democrats can take back power in Congress. She then asked the president if he believes Dems will try to impeach him.
"Well, you know, I guess it says something like high crimes and all — I don't — I don't know how you can impeach somebody who's done a great job," he boasted.
Trump continued, "I tell you what, if I ever got impeached, I think the market would crash, I think everybody would be very poor, because without this thinking, you would see — you would see numbers that you wouldn't believe in reverse."
POTUS went on to brag about last quarter's growth (4.1 percent) and claim that if Hillary Clinton were elected president, the economy would have "negative growth" and a loss of millions of jobs.
Back in the real world, Trump inherited a bull market from President Barack Obama and job growth under Trump has been slower than the last year and a half under Obama. Also, while the past quarter's growth was the first time Trump went over four percent, it would have only been the fifth highest quarter under Obama.
Watch the clip below, via Fox News.