Hannity And Maddow Finish One-Two In Ratings On Wednesday, Tucker Places Third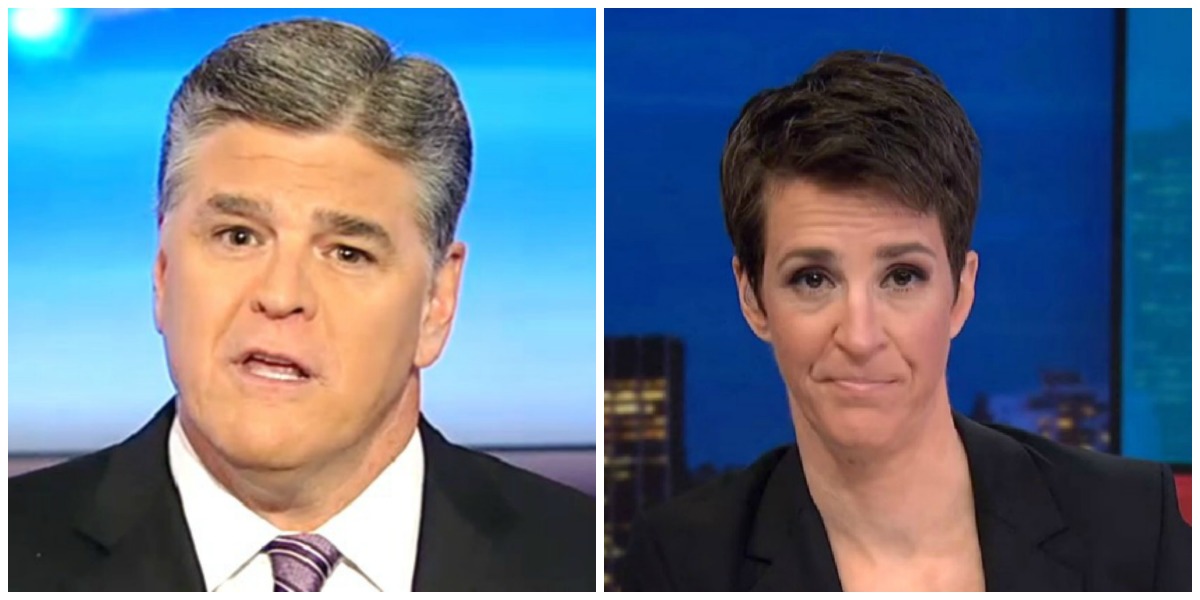 Wednesday night saw the two top-rated programs in cable news — which face off head to head — both pull in over three million viewers apiece. Meanwhile, Fox News led in primetime and total day across the board.
According to Nielsen, Fox News averaged 2.791 million total viewers and 521,000 in the key 25-54 demographic during the 8 PM to 11 PM primetime hours. MSNBC nabbed 427,000 demo viewers and 2.436 million viewers overall. CNN captured a total audience of 1.272 million and 358,000 in the demo.
During total day, FNC drew 1.480 million total viewers and a demographic audience of 294,000. MSNBC grabbed a total viewership of 1.220 million and 210,000 in the demo. CNN averaged 758,000 viewers overall and 206,000 in the 25-54 metric.
Fox News' Hannity topped cable news in both the demo (583,000) and overall viewers (3.204 million), leading all of basic cable in the latter category. MSNBC's The Rachel Maddow Show placed second in both metrics, averaging 3.005 million total viewers and 549,000 in the key demo. Fox's Tucker Carlson Tonight finished third in the demographic (506,000) and total audience (2.618 million).
The top-rated show on CNN was Cuomo Primetime, which led the network in both total viewers (1.379 million) and the 25-54 demo (386,000).