Fox News' Explanation For Its Aretha Franklin-Patti LaBelle Gaffe Makes Absolutely No Sense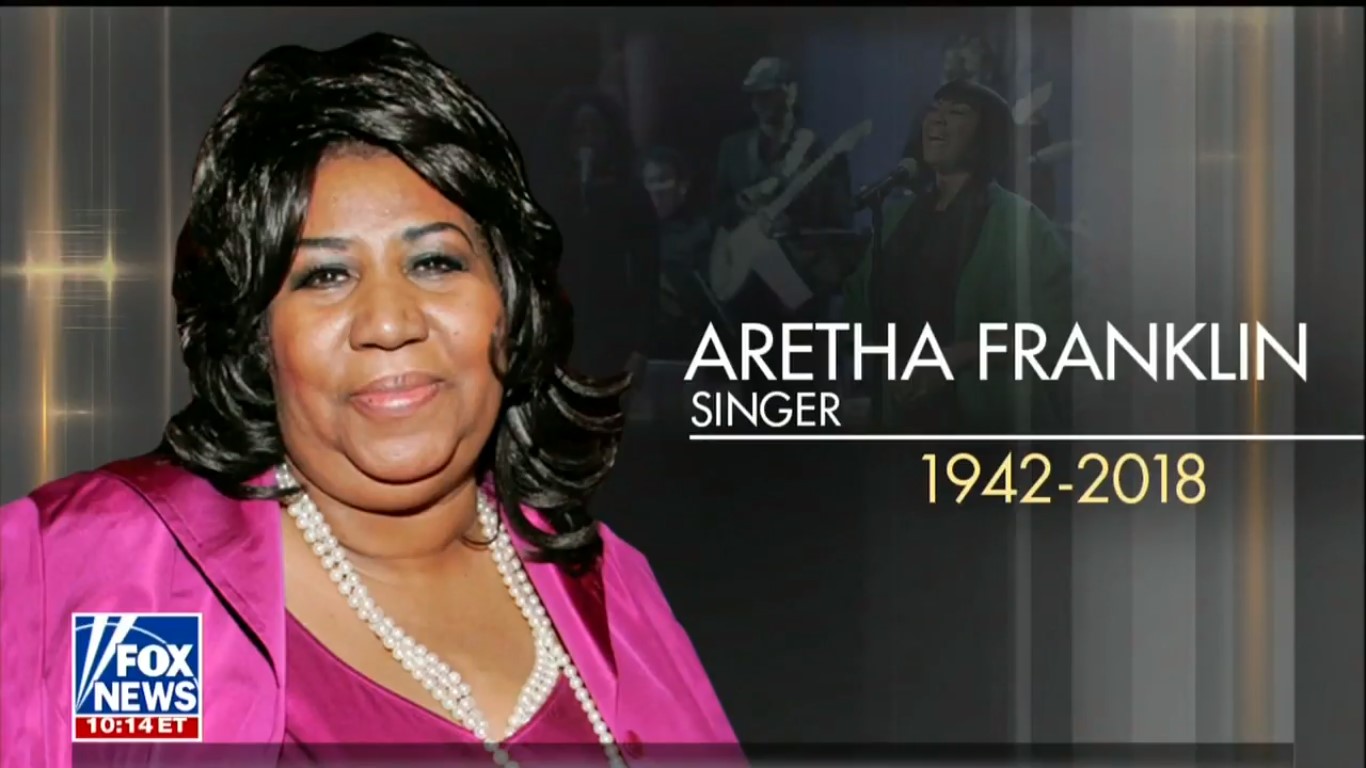 Thursday morning brought the heartbreaking news that the Queen of Soul, legendary singer and American icon Aretha Franklin, has passed away at 76 after a battle with pancreatic cancer. Fox News, like other news networks, devoted much of its morning programming to memorializing the one-of-a-kind artist.
Unfortunately, in one on-air obituary graphic that the network used during America's Newsroom that read "Aretha Franklin, Singer, 1942-2018," the upper-right image of a woman singing was most definitely not Franklin. Instead, it was another renowned R&B singer — Patti LaBelle.
The gaffe was first noticed by HuffPost's Philip Lewis.
Umm, is that Patti LaBelle in the corner? pic.twitter.com/PmUPpgc0zb

— Philip Lewis (@Phil_Lewis_) August 16, 2018
After it began attracting notice on social media and outlets began posting stories on the embarrassing mix-up, Fox News released a statement apologizing for the error.
"We sincerely apologize to Aretha Franklin's family and friends," Fox News VP of media desk Jessica Santostefano said. "Our intention was to honor the icon using a secondary image of her performing with Patti LaBelle in the full screen graphic, but the image of Ms. Franklin was obscured in that process, which we deeply regret."
While normally kudos would be in store for a network owning up to a mistake and providing an explanation for how it happened, this particular statement leaves us scratching our head. Because contrary to what Fox is claiming, Franklin was not on stage when the image of LaBelle was snapped and didn't sing with LaBelle, though Franklin did perform at the event. So how could Franklin be obscured in the image?
The performance in question, meanwhile, is from 2014 and features LaBelle singing 'Over the Rainbow' for President Obama at "Women of Soul: In Performance at the White House" that was aired on PBS. You can video of her performance below:
Making all of this even more ironic is the fact that Franklin and LaBelle had a long-running feud that was only put to rest after Franklin passed away and LaBelle expressed her sympathies.
Rest in peace Aretha. ❤ pic.twitter.com/QT7HeY5SIf

— Patti LaBelle (@MsPattiPatti) August 16, 2018
Watch the short clip of Fox News airing the graphic above.