Tapper: 'Not Sure' Why Sarah Sanders Decided Today That Lying Was Something She Wasn't Willing To Do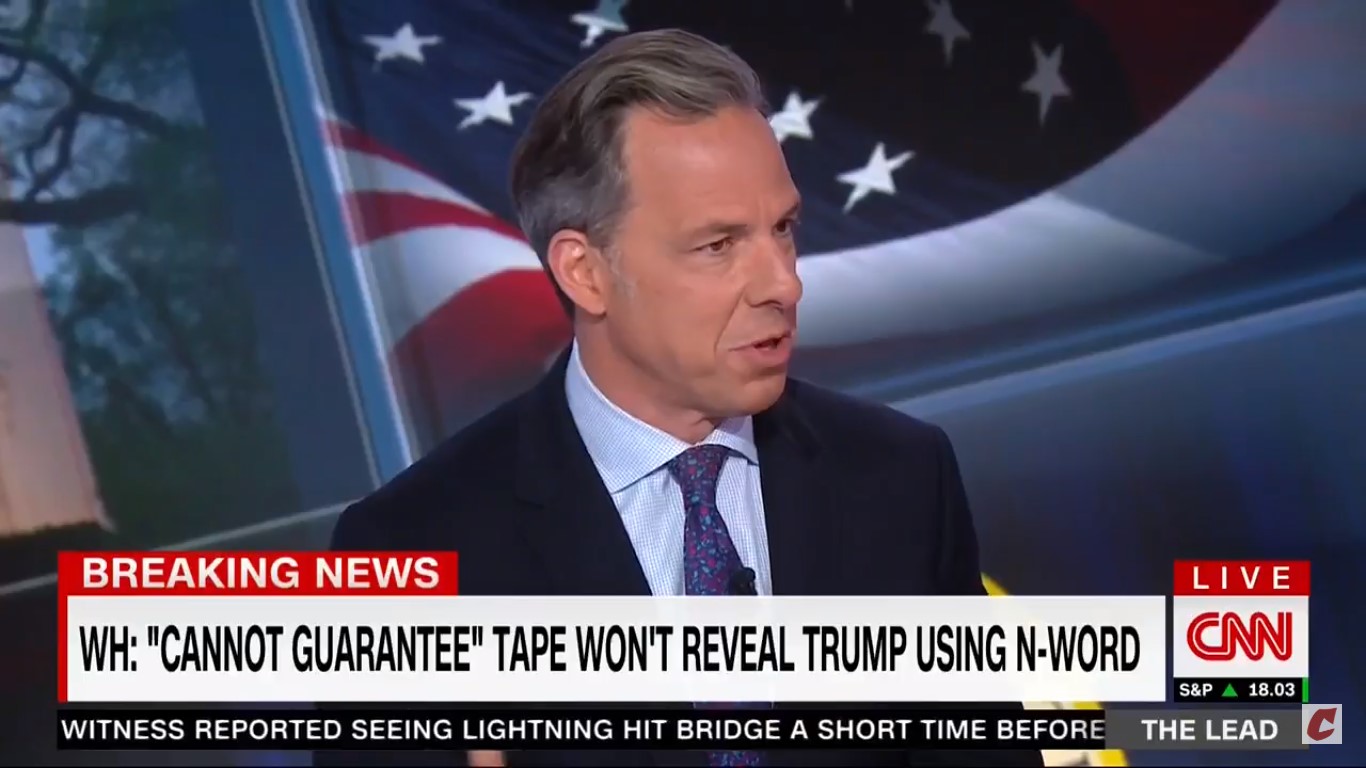 Jake's got jokes.
Following Tuesday's White House press briefing in which White House Press Secretary Sarah Huckabee Sanders said she "can't guarantee" that a recording of President Donald Trump using the N-word doesn't exist, CNN's Jake Tapper discussed her response with his panel.
"I mean — that's pretty stunning," Tapper said after playing a clip of Sanders. "First of all, I'm not sure why today of all days she decided that lying wasn't something she's willing to do. So kudos to her for the truth and that."
He added, "But the idea that you can't make that guarantee — why can't you make that guarantee?"
MoveOn's Karine Jean-Pierre noted that it shows that Sanders knows "she cannot say that Donald Trump is not a racist" before bringing up Trump's recent "dog" insult of Omarosa Manigault Newman.
Watch the clip above, via CNN.