Sarah Sanders Says She 'Can't Guarantee' There's Not A Tape Of Trump Saying N-Word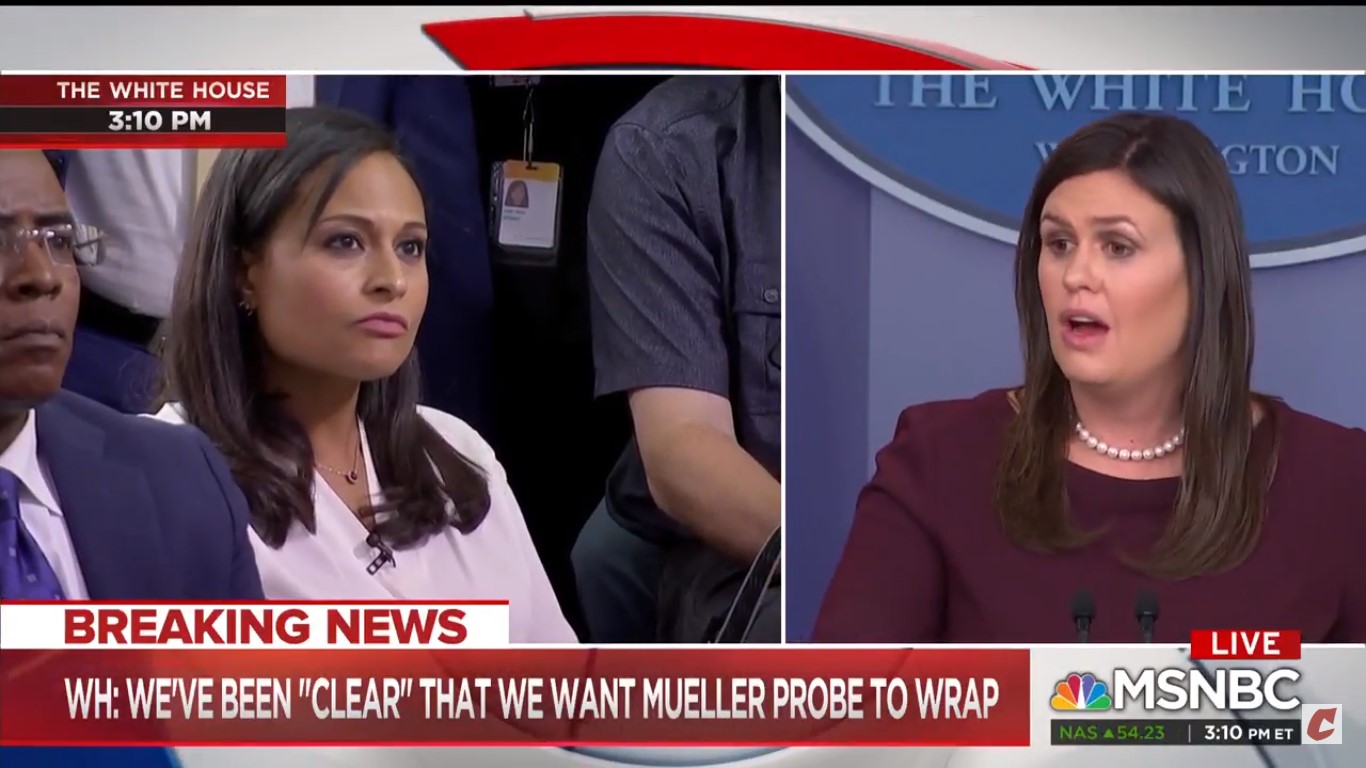 Oh man.
In her first White House press briefing since President Donald Trump returned from his 11-day golf vacation, White House Press Secretary Sarah Huckabee Sanders was peppered with questions regarding all things Omarosa. This included the possibility of an alleged tape of Trump using the N-word, something that was discussed by Trump staffers during the campaign per a recently released recording by Omarosa Manigault Newman.
And, amazingly, Sanders said she could not guarantee a recording does not exist of Trump using the racial slur.
"Can you stand at the podium and say you will never hear the president utter the N-word on a recording?" NBC News' Kristen Welker asked.
"I can't guarantee anything," Sanders replied. "But the president addressed this directly. I have never heard it. I can also tell you that myself or the people in this building serving this country every single day doing our best to help people across this country and make it better."
After making an outrageous (and false) claim that Trump has created three times as many jobs for blacks than President Obama did in his entire tenure, Sanders was pressed again by Welker on the possible tape.
"Just to be clear, you can't guarantee it," the reporter stated.
"I haven't been in every room," Sanders responded. "But the president addressed this directly. He addressed it directly to the American people and I can tell you what the focus and the heart of the president is and that's on helping all Americans and certainly this is somebody who has been in business for decades and you are just now hearing these outrageous accusations after dealing with people all over the world."
Watch the clip above, via MSNBC.