Fox's Trish Regan: 'I Fear That Putin's Job Is Actually Getting Done By' The Media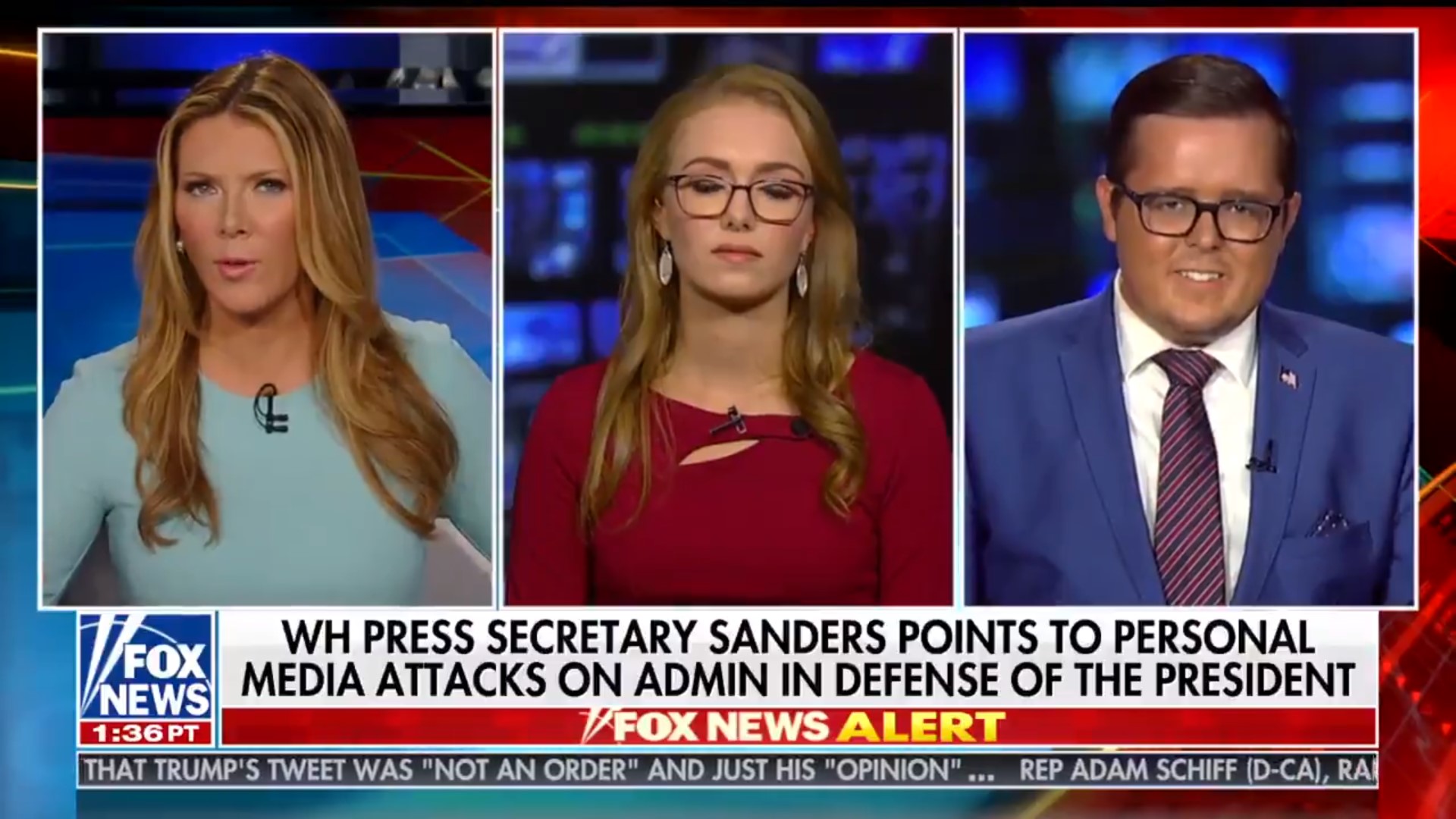 Days after agreeing with Fox News national security strategist and alt-lite favorite Seb Gorka that CNN and MSNBC are doing "Putin's bidding" by being irresponsible with their reporting on the Russia probe, Fox's Trish Regan again pointed a finger at the media and claimed they are doing work for the autocratic Russian leader.
Subbing in for Fox News' Neil Cavuto Thursday afternoon, Regan moderated a panel debate on the White House's battles with the media and focused largely on Ivanka Trump breaking with her father on his "enemy of the people" media attacks and Sarah Sanders reading off a list of grievances with the press at Thursday's briefing.
At one point in the discussion, Regan addressed Trump 2020 adviser Harlan Hill and said that the thing she doesn't like about the combative relationship between much of the media and Trump is that it plays into Putin's hands, stating that the Russian president wants to see us divided and fighting.
"As you watch the media get carried away at times," she stated. "As you watch the media so clearly have their biases while they present it as absolutely truthful, I fear that Putin's job is actually getting done by them."
Regan, a regular Fox Business host and frequent guest-host on Fox News, continued to speak of the media as if she were not a part of it and seemed to hedge a bit on whether Trump's description of the press was apt.
"I wouldn't say they're the enemy of the people," she noted. "That might be going too far. But in many places, some members of the media are not doing the country the best service here."
Regan concluded her mini-monologue by stating that she didn't think there was any way to change the environment since there's freedom of speech and "they're welcome to have their opinion."
Watch the clip above, via Fox News.