Tapper Scolds Trump Surrogate: 'Something You Don't Like Does Not Become Fake News!'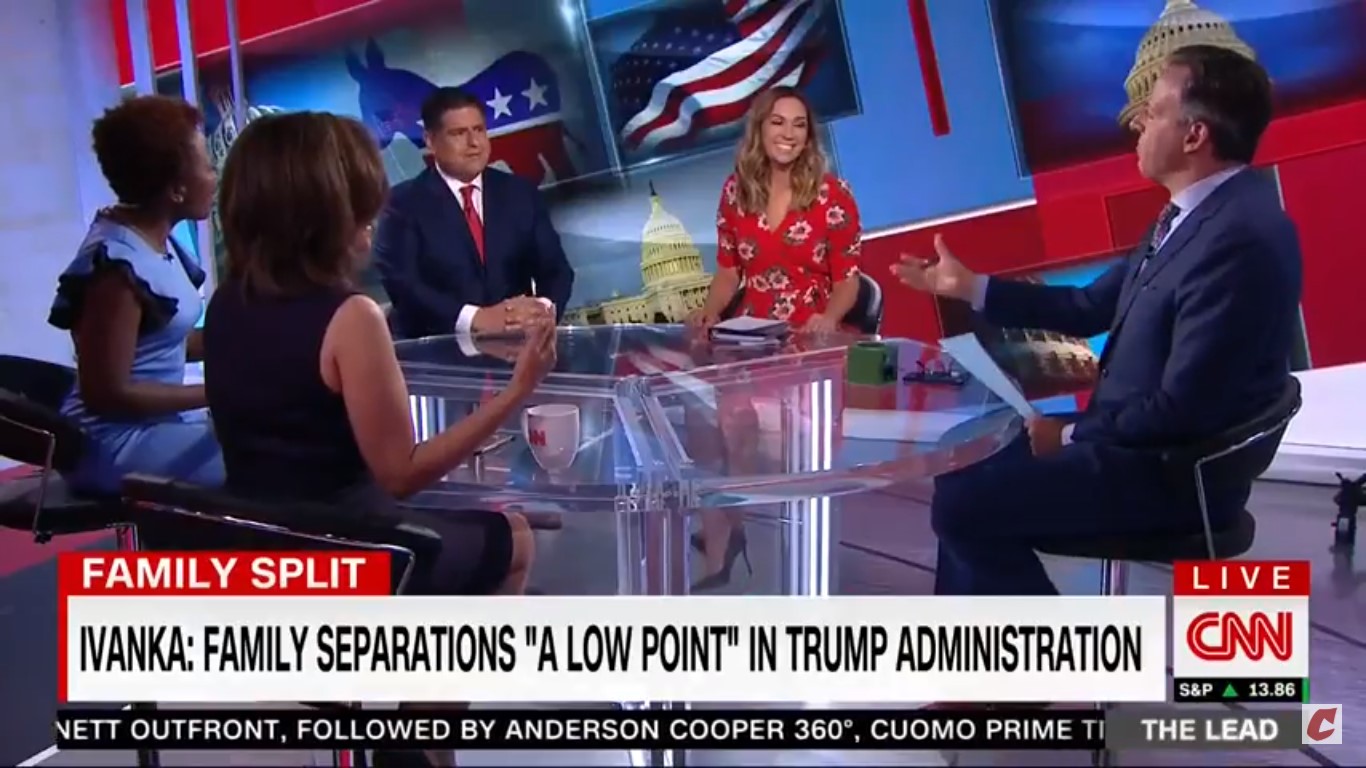 We apparently have a new definition of "fake news" — it is now just focusing on something Trump folks don't like.
During a CNN panel discussion on Ivanka Trump's interview with Axios' Mike Allen, former Trump Transition Team communications director Bryan Lanza complained that they were focusing too much attention on the presidential daughter breaking from her father on a couple of issues rather than covering the whole event.
"This event that you saw this was a workforce development event where they made a pledge to the American workers," Lanza declared. "She is doing something. It is different that we want to focus on one sentence of an hour-long event. That is fake news."
As you'd expect, this caused the table to react incredulously. As anchor Jake Tapper told him that wasn't fake news, Lanza insisted that it was because CNN only wanted to focus on Ivanka Trump's answer to a question about migrant family separations.
"Bryan, Bryan," Tapper interjected. "Something you don't like does not become fake news!"
Lanza responded that "fake news is fake outrage," once again resulting in the table blowing up as the other panelists wondered what the actual definition of "fake news" was.
Later on in the discussion, Tapper brought up Ivanka's acknowledgment that the media is not the "enemy of the people" and the president's subsequent tweet stating that only the "FAKE NEWS" is the enemy and they make up a "large percentage of the media."
The CNN anchor noted that when it comes to Trump's definition of the "Fake News Media," the only ones that make the cut as real media outlets are Fox News and Breitbart.
"What [Trump] is saying is fake news isn't bad stories or bad sources or anonymous sources," Lanza replied as Tapper said notes that is what the president means. "He means the outrage that the media focuses on particular things that the vast majority of America is not paying attention to."
Once more, all hell broke loose on the set and Tapper essentially threw his hands in the air and tossed it to break.
Watch the clip above, via CNN.