CNN Hires Former Trump White House Staffer Marc Short As Political Commentator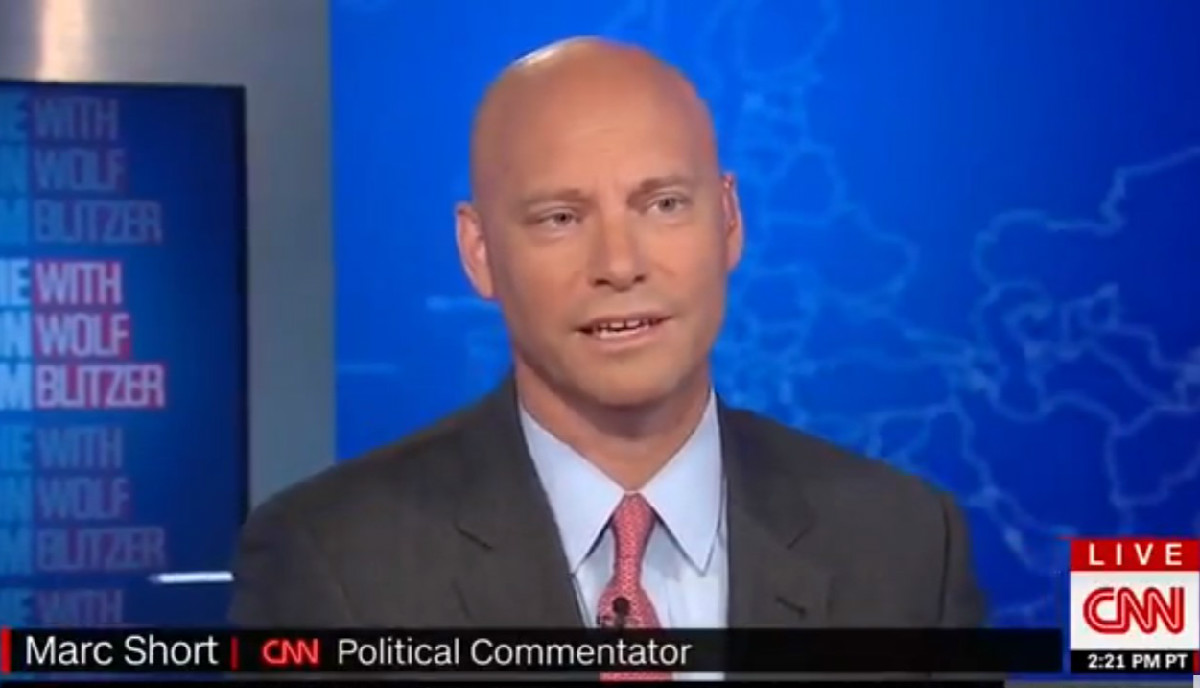 Less than two weeks after exiting his job as the White House Director of Legislative Affairs for President Trump, Marc Short was brought on as a paid political commentator by CNN. The move was announced on Monday afternoon during Short's appearance on CNN's Situation Room.
Short announced last month he would be leaving his job as Trump's main liaison to Congress because he was seeing "diminishing returns" in his position as the midterm elections approached. His last official say was July 20.
Since Donald Trump became the frontrunner in the 2016 GOP presidential primary, CNN has hired a number of Trump advisers and staffers as contributors. These include former Trump campaign manager Corey Lewandowski, ex-Trump senior communications adviser Jason Miller, Trump campaign senior adviser David Urban, Trump Hispanic Advisory Council member Steve Cortes, Trump economic adviser Stephen Moore and Trump campaign adviser Jack Kingston, among others.
Interestingly, since Trump refers to the network as "Fake News CNN," pro-Trump nationalist site Breitbart absolutely trashed Short for going to CNN, describing him as a failed "Never Trump" Koch brothers executive whose time in the White House was "marked by failure and pandering to the establishment wing of the Republican Party on issues like immigration and trade."
The Breitbart piece also said Short had "abandoned the administration to join CNN, the president's most vitriolic opponents in the establishment media" while blaming him personally for not getting Trump border wall funding.
Besides coming on with CNN, Short has also joined the nonpartisan Miller Center for Public Affairs as a Senior Fellow, causing two Miller Center historians to resign in protest.