Fox News Tops Basic Cable For 27th Straight Week, Hannity Most-Watched Cable Broadcast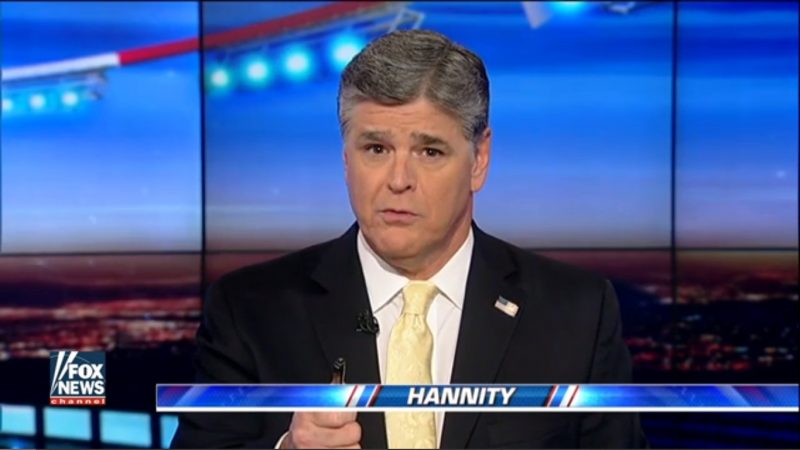 According to Nielsen, Fox News continued to dominate all of basic cable in total day viewership as it marked its 27th straight week atop the cable heap. With President Donald Trump scheduling his announcement of Supreme Court pick Brett Kavanaugh during primetime Monday night, Fox News' Hannity was easily the most-watched cable telecast of the week.
In the primetime 8 PM to 11 PM hours, Fox News averaged 2.761 million total viewers to lead all of cable and 509,000 in the key 25-54 demographic to top cable news. MSNBC's 1.616 million viewers overall placed second in basic cable while coming in second in cable news in the demo (303,000). CNN was tenth in basic cable with 851,000 total viewers and averaged 281.000 demo viewers.
For total day, Fox News led all of cable in total audience with 1.545 million and topped cable news in the demo with 300,000. MSNBC was third in cable with 900,000 viewers overall and placed third in cable news in the demographic (172,000). CNN placed seventh in cable with 601,000 total viewers and averaged 177,000 in the demo.
Fox News had the top twelve cable telecasts in total viewers for the week, coming from broadcasts of Hannity, The Ingraham Angle and Tucker Carlson Tonight. During the July 9 Supreme Court revelation, Hannity attracted 5.8 million total viewers. FNC's 9-9:15 PM coverage of the announcement nabbed 6.6 million total viewers and 1.345 million in the demo.
Over on the business news channels, Fox Business led the way in total viewers during business day with 209,000, compared to CNBC's 150,000. CNBC edged FBN in the demo, 24,000 to 22,000. In total day, Fox Business averaged 152,000 total viewers and 18,000 in the demographic while CNBC pulled in 125,000 viewers overall and 36,000 in the 25-54 metric.