Chuck Todd: 'President Trump Is Winning And The Democrats Right Now Are Reeling'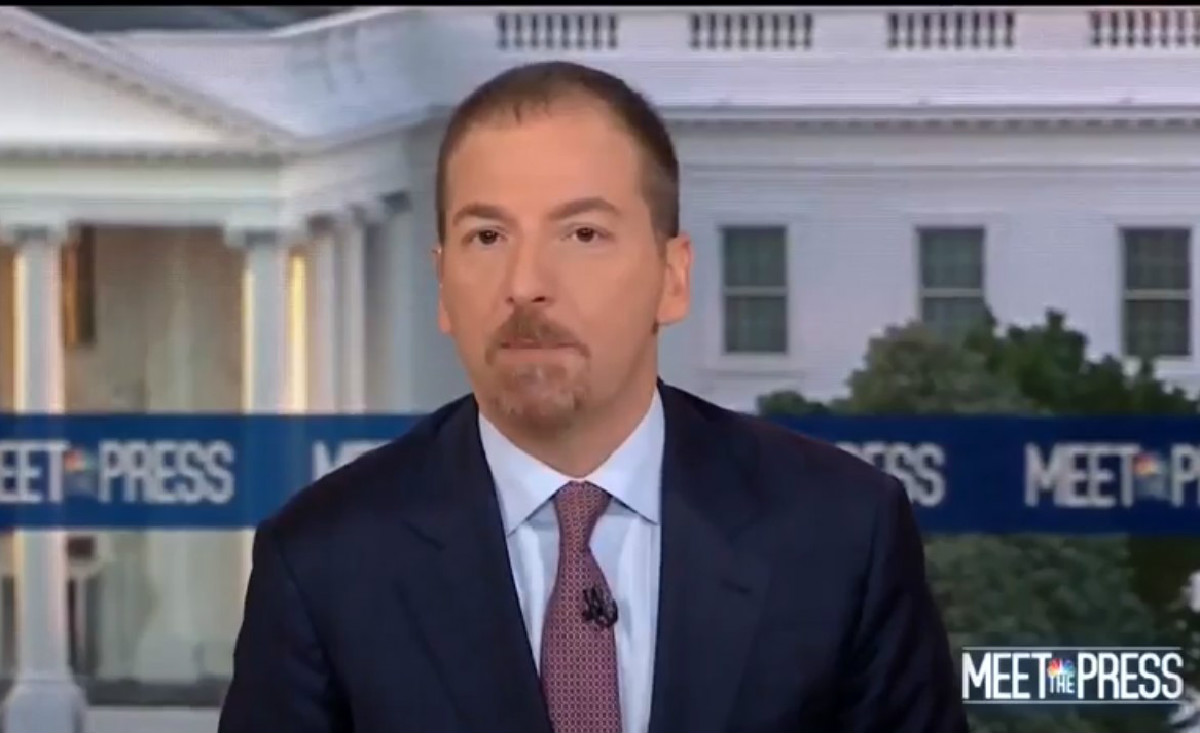 NBC News anchor Chuck Todd began Sunday morning's Meet the Press by giving the President of the United States an instantly quotable line.
In the wake of the bombshell announcement that Supreme Court Justice Anthony Kennedy would be stepping down, Todd — who President Trump has routinely called 'Sleepy Eyes' — declared that the president is doing so much winning.
"Despite his overall unpopularity, President Trump is winning and the Democrats right now are reeling," he said at the top of Meet the Press.
Besides pointing to Trump's ability to reshape the Supreme Court for generations and how the Trump administration has already filled lower courts with conservatives, Todd highlighted the president's use of the phrase "fake news" as an example of Trump's winning ways.
"How about the term fake news?" Todd asked. "Mr. Trump coined that phrase into an applause line now to discredit responsible reporting showcasing his misdeeds. How about credibility? If reporters faithfully fact-check the president's serial misstatements they are called biased. If they don't, the president wins."
The Meet the Press host also noted that Trump making the Republican Party into a "cult of personality" and inheriting a good economy were areas where the president could claim victory, though he acknowledged that much of Trump's winning was "superficial" and could backfire on him.
"While he's more popular among Republicans, the party overall is shrinking.," Todd stated. "His trade war, North Korea or the Mueller investigation all could turn against him and, frankly, turn against him now like North Korea has."
Even though things could turn on Trump, Todd concluded that the Kennedy retirement proves that "the Democratic Party has not figured out how to succeed in the Trump era."
Watch the clip above, via NBC News.