Lin-Manuel Miranda Sings Lullaby For Parents Who Can't Sing To Their Separated Children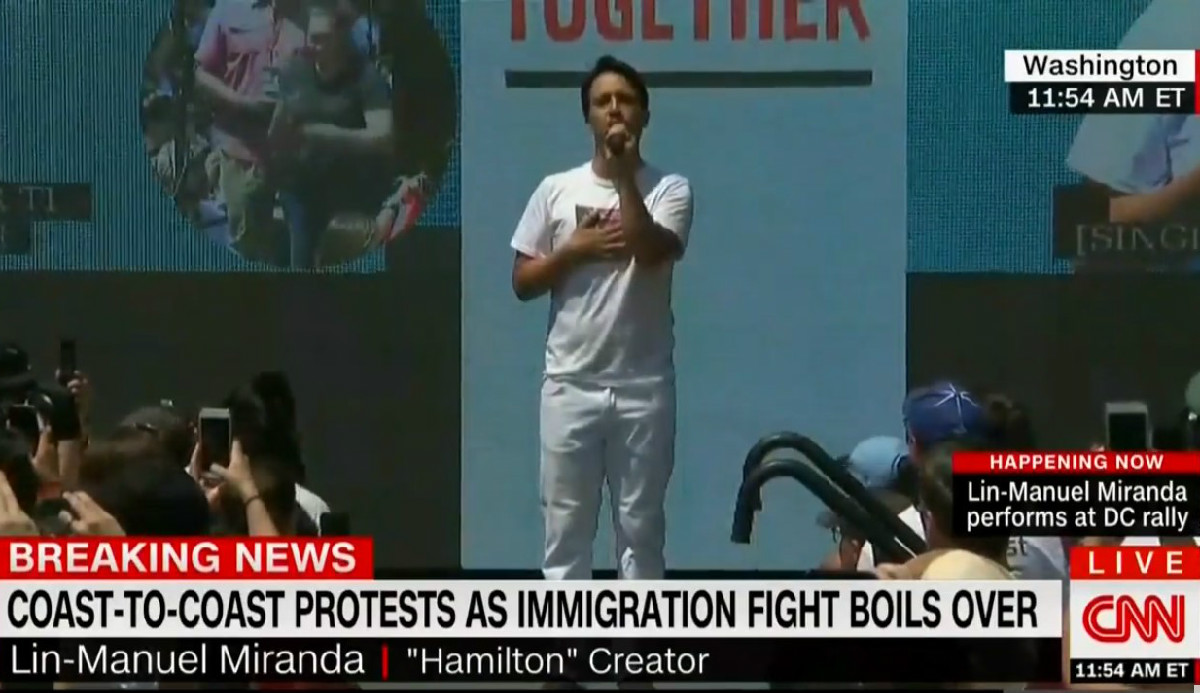 Hundreds of thousands gathered in protests all over the country on Saturday to protest the Trump administration's "zero tolerance" immigration policy that has resulted in the separation of thousands of migrant children from their parents.
The demonstrators have said they have three major demands: separated families to be immediately reunited, the end of the "zero tolerance" policy and the abolishment of family detentions. Protesters who took to the street chanted "Shame!" while carrying signs that read "Abolish ICE" and decrying young children being held in cages.
At the Washington D.C. rally, Broadway superstar and Hamilton creator Lin-Manuel Miranda took to the stage to deliver a performance for those impacted families. Specifically, he wanted to sing a lullaby to the parents who didn't have their children with them.
"We're here because there's parents right now who can't sing lullabies to their kids," he told the large crowd of protesters. "And, well, I'm just going to sing a lullaby that I wrote and this is for those parents. And we're not going to stop until they can sing them to their kids again."
He went on to sing 'Dear Theodosia' from Hamilton, which included the lyrics "You will come of age with our young nation, we'll bleed and fight for you, we'll make it right for you."
Meanwhile, the president was not in Washington as the protest raged just outside the White House. He is spending the weekend at his Bedminster golf club, sheltered from the immigration demonstrations.
Watch Miranda's performance above, via CNN.