People Are Calling Vampire Weekend's New Album 'Mellow,' But They're Missing the Point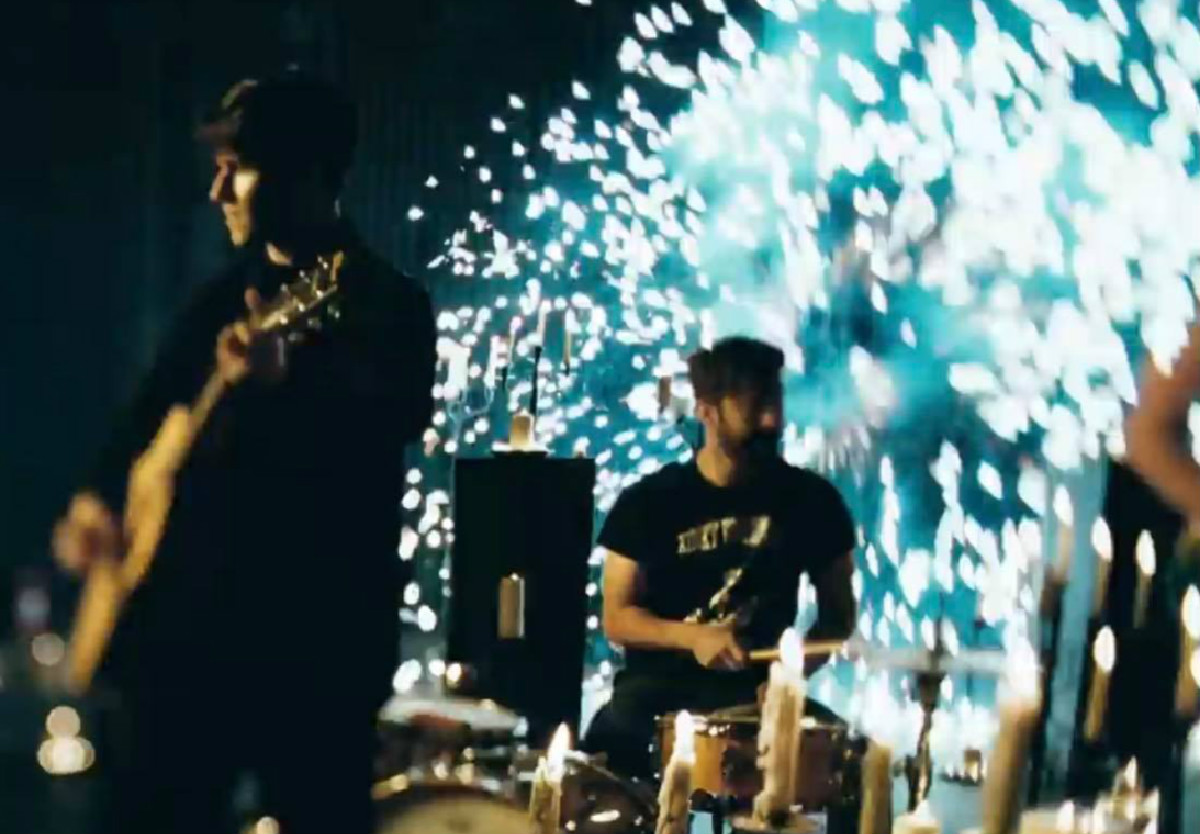 Vampire Weekend's latest album, Father of the Bride (released May 3), seems to be under deep cover.  Reviewers are calling it "mature" and "mellow" and comparing it to white wine over ice.  Sure, it's not their rage-candy first album or their haunted third album, but there's still plenty to be found that's unsettling.
This is praise.  Their very first single, 2008's "Ladies of Cambridge," was an upbeat pop number that undercut its own cheery tone with an eleventh-hour, dirge-like bridge.  Since then, Vampire Weekend has been serving pop tunes whose witty lyrics carry a standard of blase cynicism that perfectly encapsulates the faux-worldly charm of the ivy-league child.  And these were boys not unaware of their privilege; since the beginning, they've used their diverse musical influences in a postmodern melange that always, somehow, managed to highlight the irony of these Columbia kids' laying claim to musical traditions from latin to punk.
That's what makes Father of the Bride so jaw-dropping.  What they're doing with this album, which does in some ways sound quite different from their others, is not a departure from their former ethos, but rather a canny reimagination of it.  While on the surface it conjures that white-wine nostalgia, a closer listen brings out notes of deep skepticism.
Vampire Weekend was born in the 80s — in more ways than one.  Certainly its members fall generationally in the "elder millennial" category, but more than that, its music had its childhood in references to Peter Gabriel, in a recycling of the tones Paul Simon pioneered alongside Ladysmith Black Mambazo through the slant lens of post-pop post-punk.  In early days the band leaned into this, culminating in their second album Contra, whose cover sports a polaroid of an Izod-clad model for preppy 80s disillusionment (and, later, subject of a copyright suit).  Songs like "Cousins" and "Diplomat's Son" created a sort of alternate history that sucked young fans, those of us who never saw the 80s in person, into a secondhand mixture of longing and embarrassment.
Father of the Bride does the same, but with greater subtlety.  Instead of the sounds and sights of a decade that looms over us but never quite touches us, many of the songs on this album bring to bear the acoustic themes that have been shaped in the mainstream-adjacent "indie" culture of this millennium.  With strategic use of the occasional fuzz of feedback, with the more disjointed tunes stitched together with soft record-needle sounds, Father of the Bride winks at us, mimicking the way we self-consciously perform when we go record shopping with our iphones in our pockets.
All this nostalgia-for-nostalgia binds together lyrics that are satirical and at times borderline elegaic, nodding to the dystopian state of the world outside the album.  While the staccato soliloquy "How Long?" is cheeky, asking, "Why's it felt like Halloween since Christmas 2017?," that tone doesn't stick around. "Rich Man" is self-deprecatingly satirical, the speaker claiming, "One rich man in ten has a satisfied mind/ And I'm the one," while at the same time admitting, "One in a million doesn't mean what it meant."  And "We Belong Together," a jaunty-seeming folk duet, gives us a cutesy "We stay united like these old states," made menacing by the chorus' "We belong together…Baby, it don't mean we'll stay together." White wine and a dash of wormwood.
Reviewers have, almost across the board, called this album "grown up."  What, then, does it mean to be a grown-up? It means, this album seems to say, becoming an insurgent in one's own cultural tradition, never quite sitting right with one's privilege, never finding comfort when there is no promise of true relief from society's ills.  And, luckily, it means eighteen tracks we can listen to with delight while we forget all that.