Jeff Flake Apparently Looking To Land Cable News Job After He Leaves Senate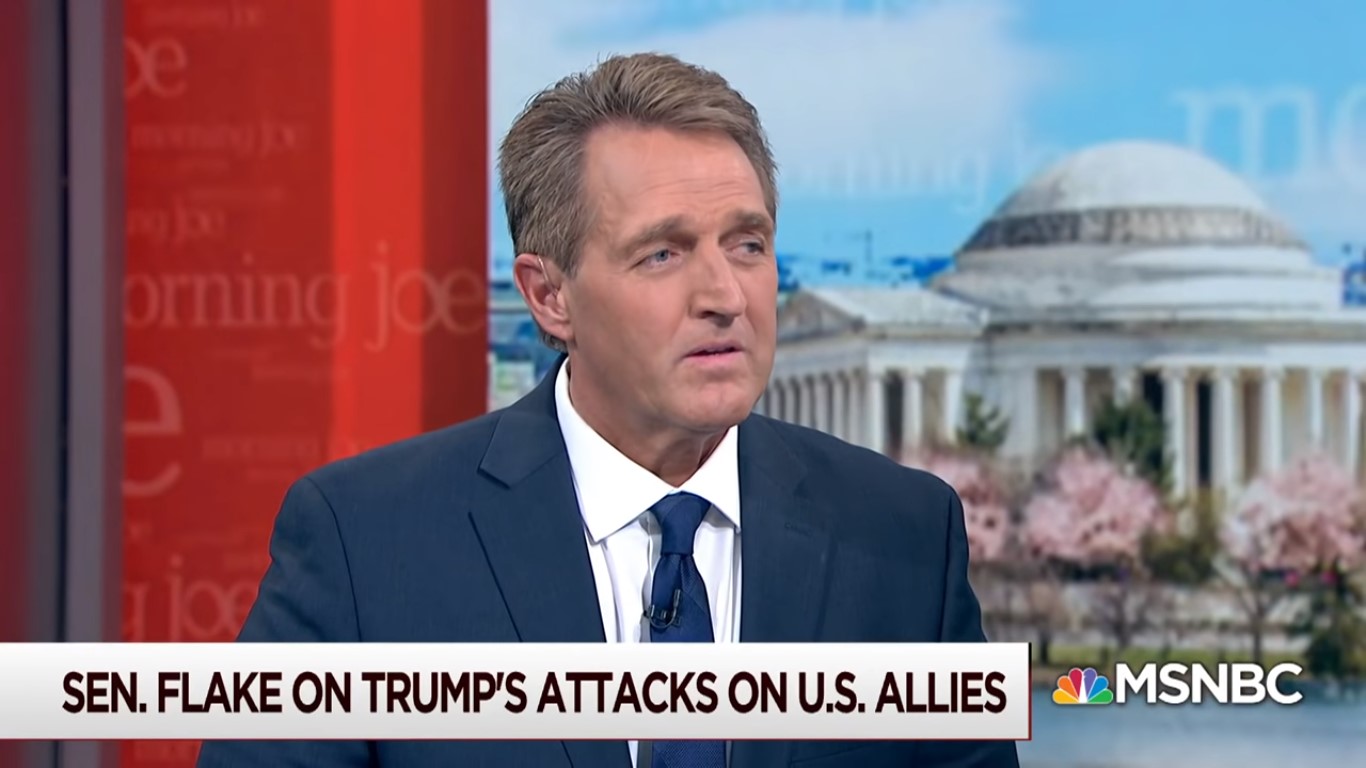 Outgoing Sen. Jeff Flake (R-AZ) has carved out a reputation as an anti-Trump Republican who wants his party to stand up to the moral shortcomings of the president. At the same time, Flake has largely been criticized as being all-talk, no-action as he's generally voted to push forward Trump's agenda. Even his recent threat to block Trump's federal judicial appointments over tariffs was revealed to be toothless after he said it wouldn't apply to the Supreme Court.
So has he just been auditioning to be a cable news pundit this past year or so? Well…
According to The Daily Beast, Flake has recently met with the heads of two major cable news networks and even missed Senate votes to take one meeting.
On Monday, he met with MSNBC president Phil Griffin; and on Tuesday, he met with rival network CNN's chief Jeff Zucker. Flake was absent Monday for a series of Senate votes that took place around 5:30 p.m. Neither network responded to requests for comment on those meetings.
When asked by the Beast if he was trying to set up a cable news gig, Flake laughed off the reporter and said it's "down the road — that's six months."
It was also reported that another outgoing Congressional member, Rep. Trey Gowdy (R-SC), is on a "listening tour" and has met with network executives at Fox News, CBS, and MSNBC, among others.
In recent months, we've seen two GOP congressmen who left their terms early — Rep. Jason Chaffetz (R-UT) and Rep. Charlie Dent (R-PA) — immediately snag lucrative cable news commentator jobs after retirement.