WATCH: Room Breaks Out In Laughter After Rod Rosenstein Corrects Jim Jordan On Subpoenaing Phone Calls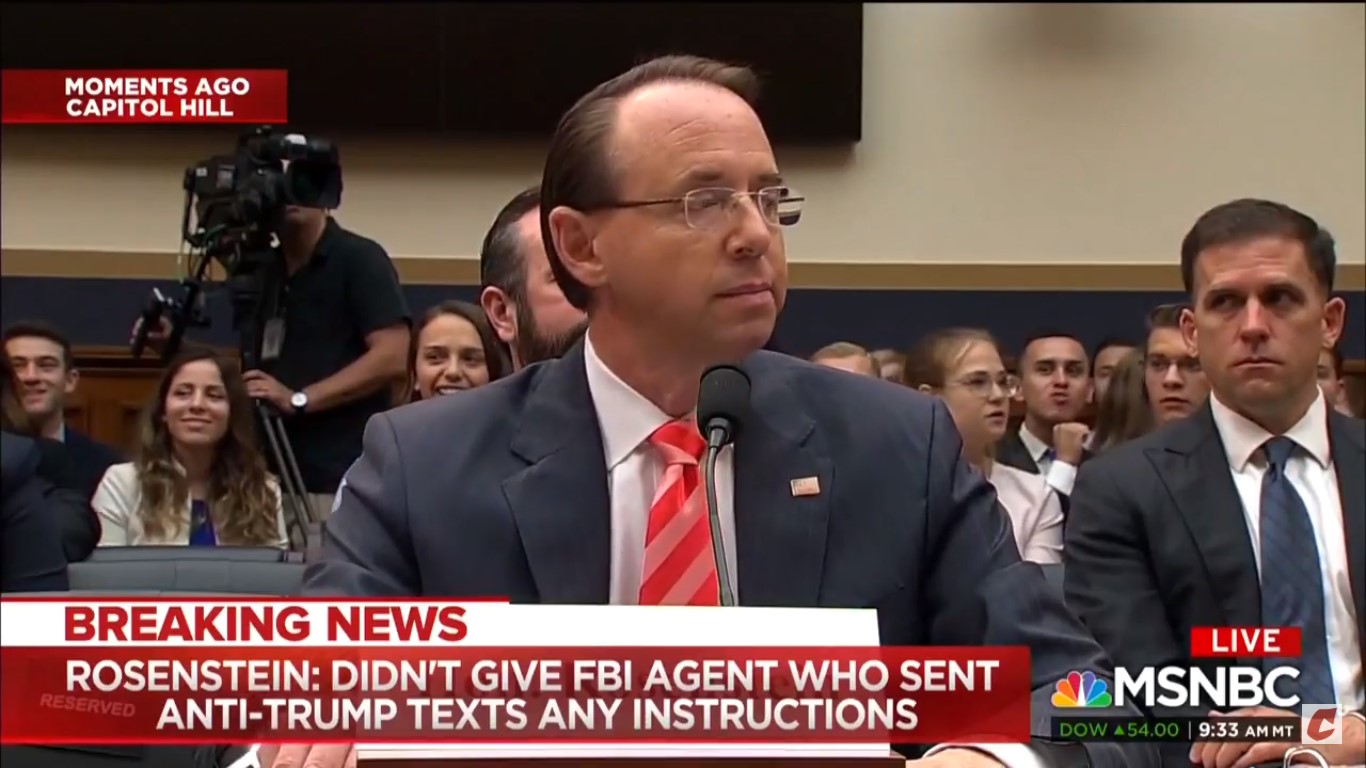 Deputy Attorney General Rod Rosenstein testified before the House Judiciary Committee, and as you'd expect, House Republicans took the opportunity to grill the deputy AG over their belief that the FBI was impacted by political bias during investigations surrounding the 2016 election.
In one extremely heated exchange, Rosenstein and Rep. Jim Jordan (R-OH) went at it as Rosenstein accused the conservative lawmaker of personally attacking him as Jordan continuously claimed Rosenstein wasn't responding to House Republican requests while holding the threat of contempt over the DOJ official's head. Meanwhile, Rosenstein angrily pushed back at the grandstanding congressman, telling him his personal attacks were "deeply wrong."
This led to a memorable back-and-forth that resulted in Rosenstein delivering a smackdown that resulted in the room erupting with laughter.
After Jordan trumpeted a Fox News report that Rosenstein had threatened GOP staffers on the House Intelligence Committee — something Rosenstein explicitly denied under oath — the two then tangled over Jordan's insistence that Rosenstein subpoenaed "phone calls."
"But this is what they said," Jordan yelled. "Having the nation's number one law enforcement officer threaten to subpoena your calls and e-mails is chilling. Did you threaten to subpoena their e-mails and calls?"
"No sir" Rosenstein snarked back. "There's no way to subpoena phone calls."
That's when folks in the hearing room giggled and chortled, leading Jordan to stammer and note that he was just "reading what the press says."
"Well, I would suggest that you not rely on what the press says, sir," Rosenstein responded.
For the record, the Fox News report that Jordan was obviously referencing stated that Rosenstein threatened to subpoena their "phone records," not their calls. But when you're too busy playing to the Fox News crowd and the president, you can't be bothered to read the fine details.
Watch the clip above, via MSNBC.