Hannity And Ingraham Finish One-Two In Cable News Ratings Tuesday, Maddow Places Third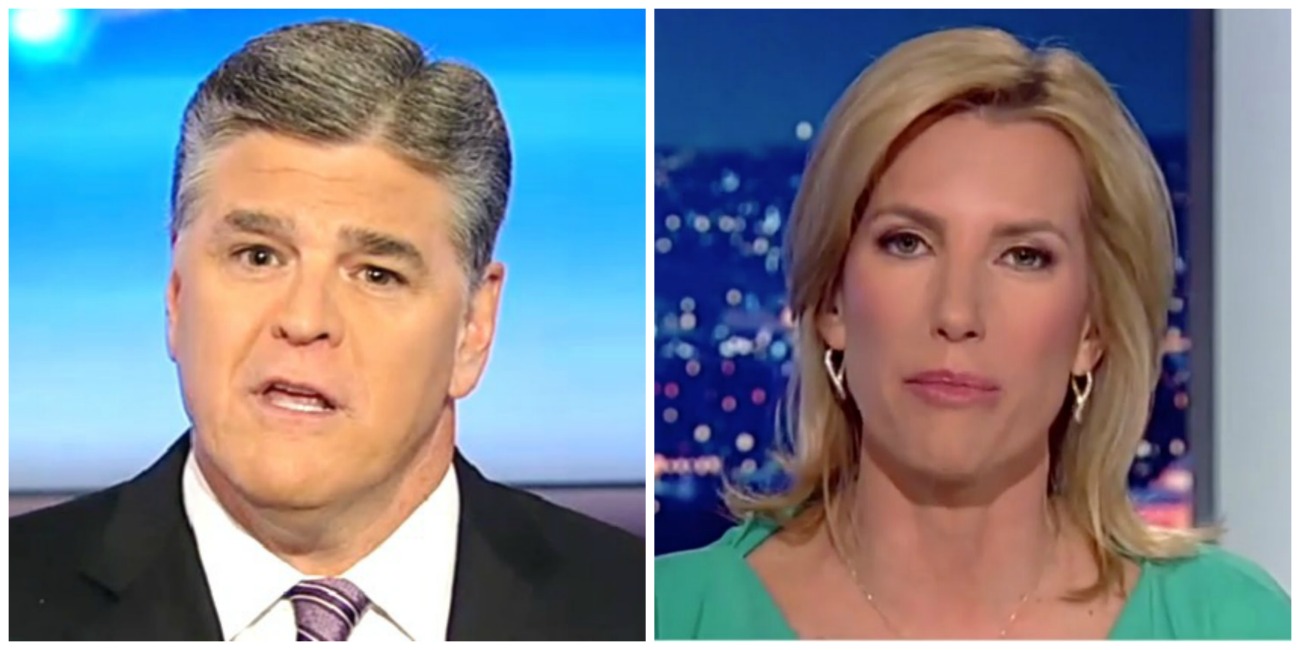 With much of the nation's attention turned towards the humanitarian crisis brought on by the president's "zero tolerance" policy, cable news viewers turned to Fox News on Tuesday night. Besides leading across the board, the network boasted the top three programs in the key 25-54 demographic.
According to Nielsen, Fox News averaged 583,000 in the demo and 2.991 million total viewers during the 8 PM to 11 PM primetime hours. MSNBC pulled in a total audience of 2.310 million and 458,000 in the demographic. CNN attracted 961,000 viewers overall and 311,000 in the 25-54 metric.
Fox News' Hannity was the most-watched cable news program of the day in both total viewership (3.290 million) and the demo (631,000). FNC's The Ingraham Angle finished second overall in both metrics, averaging 2.964 million total viewers and 571,000 in the demographic.
MSNBC's The Rachel Maddow Show, which was marked by host Rachel Maddow's emotional reaction to news that migrant babies were being sent to "tender age" shelters, placed third overall in total audience (2.816 million) and fourth in the key demo (541,000). Fox's Tucker Carlson Tonight was third in the demographic (545,000) and fourth in total viewers (2.719 million).
The top-rated CNN show was the 10 PM broadcast of CNN Tonight, which drew 1.073 million viewers overall and 348,000 in the demo.