Sam Bee On Trump's Executive Order: 'No More Baby Internment Camps, Just Regular Internment Camps'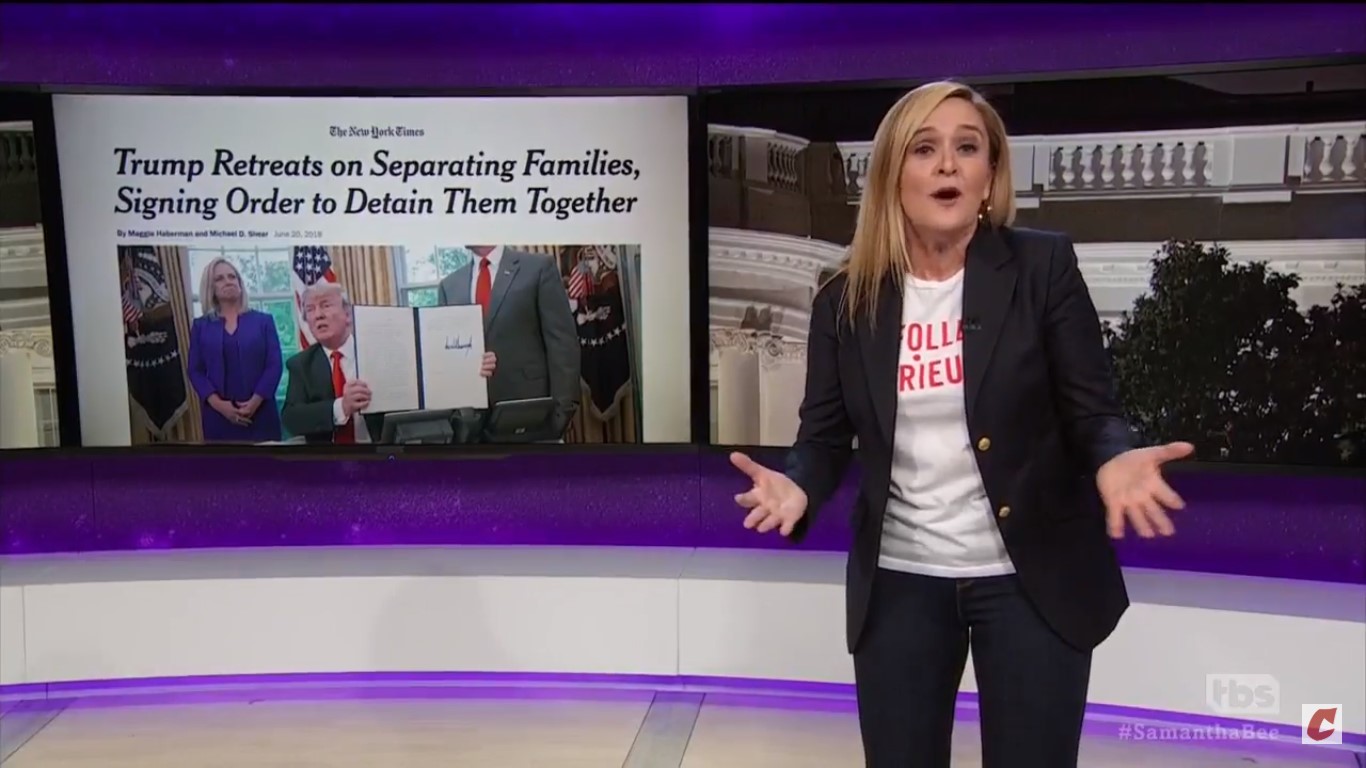 After days of widespread outrage over the separation of migrant children from their parents due to the Trump administration's "zero tolerance" immigration policy, President Donald Trump reversed course and signed an executive order that would allow families to stay together. Of course, those families would be held in federal custody as they awaited prosecution for illegal border crossings, meaning children would still be locked up in detention centers.
At the top of her program this week, Full Frontal host Samantha Bee — weeks after becoming the White House called for her firing for calling Ivanka Trump the C-word — took aim at the president's action by noting that we're still going to be locking up asylum-seeking families indefinitely.
"If you're like most people, you've been feeling a little uncomfortable with our new Pre-K prisons," the comedian exclaimed. "Good news, the president fixed it with the next worst thing."
After playing a clip of the president saying that the issue of immigrant families being separated has been going on for 60 years, Bee interjected to note that it has only actually been a month but "it feels like 60 years."
"Anyway, yay, no more baby internment camps," she added. "Just regular internment camps. Cool. That's what we call a win in 2018."
Bee continued, "To be clear, I am happy that at least these kids are theoretically going to stay with their parents. But mommy-and-me jails are not a solution. They're not new. And they're also not legal."
Watch the clip above, via TBS.