Ana Navarro Laughs At Trump Adviser After POTUS Caves On Separation Policy: 'It's Hilarious!'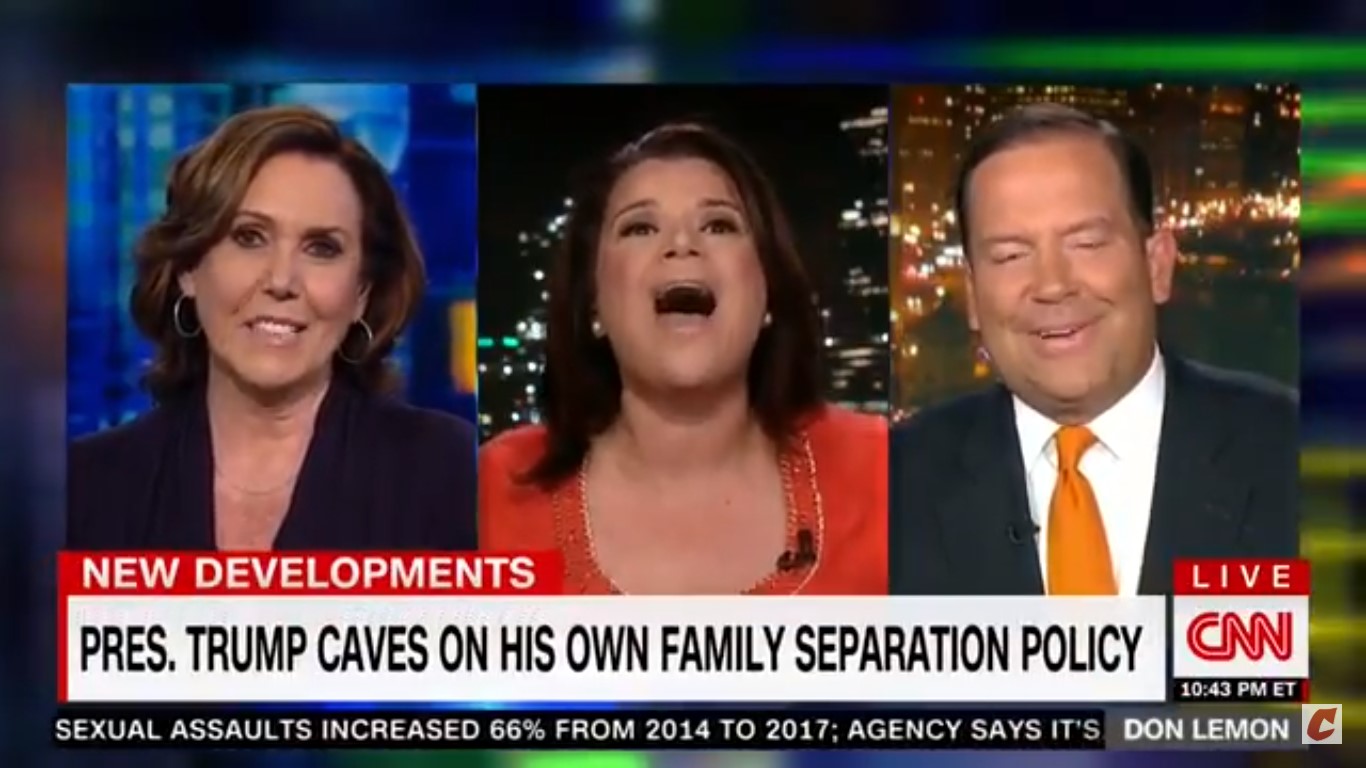 CNN political commentator Ana Navarro looked like the cat who ate the canary Wednesday night during a panel discussion featuring fellow CNN contributor Steve Cortes, who also serves on President Trump's Hispanic Advisory Council.
A day before, Cortes made waves when he parroted the president's harsh rhetoric on immigrants, calling those who cross the border "invaders" while defending Trump's "zero tolerance" policy that resulted in the separation of thousands of migrant children from their parents. By Wednesday morning, however, bipartisan criticism and widespread outrage forced the president to reverse course and sign an executive order that would allow immigrant families to stay together in federal custody while awaiting prosecution for illegal border crossing. (All this despite spending days saying only Congress and the Democrats could fix this situation.)
While going through his new talking points following Trump's executive order, Cortes heard some snickering in the background.
"I'm not sure what the giggles about," he said. "I don't think I've made any jokes yet."
After going on a bit more, he noticed Ana laughing and called her out, asking her what was so funny.
"Seeing you bend yourself into pretzel shapes," Navarro exclaimed. "I'm laughing at seeing you back peddle and try to get some shred of dignity to the fact that you like so many others on TV. and all over the place defending the indefensible. Now somehow you have to justify and justify the fact this is a backtrack."
She added, "He pulled the rug out from under you! It's hilarious! HAHAHAHAHAHA!"
As anchor Don Lemon told Navarro they needed to get "back on track," Cortes observed that it was a "nice cackle" that Navarro had.
Watch the clip above, via CNN.