Must-Run Sinclair Segment Attacks Media For Making Trump Look Bad Over 'Zero Tolerance' Policy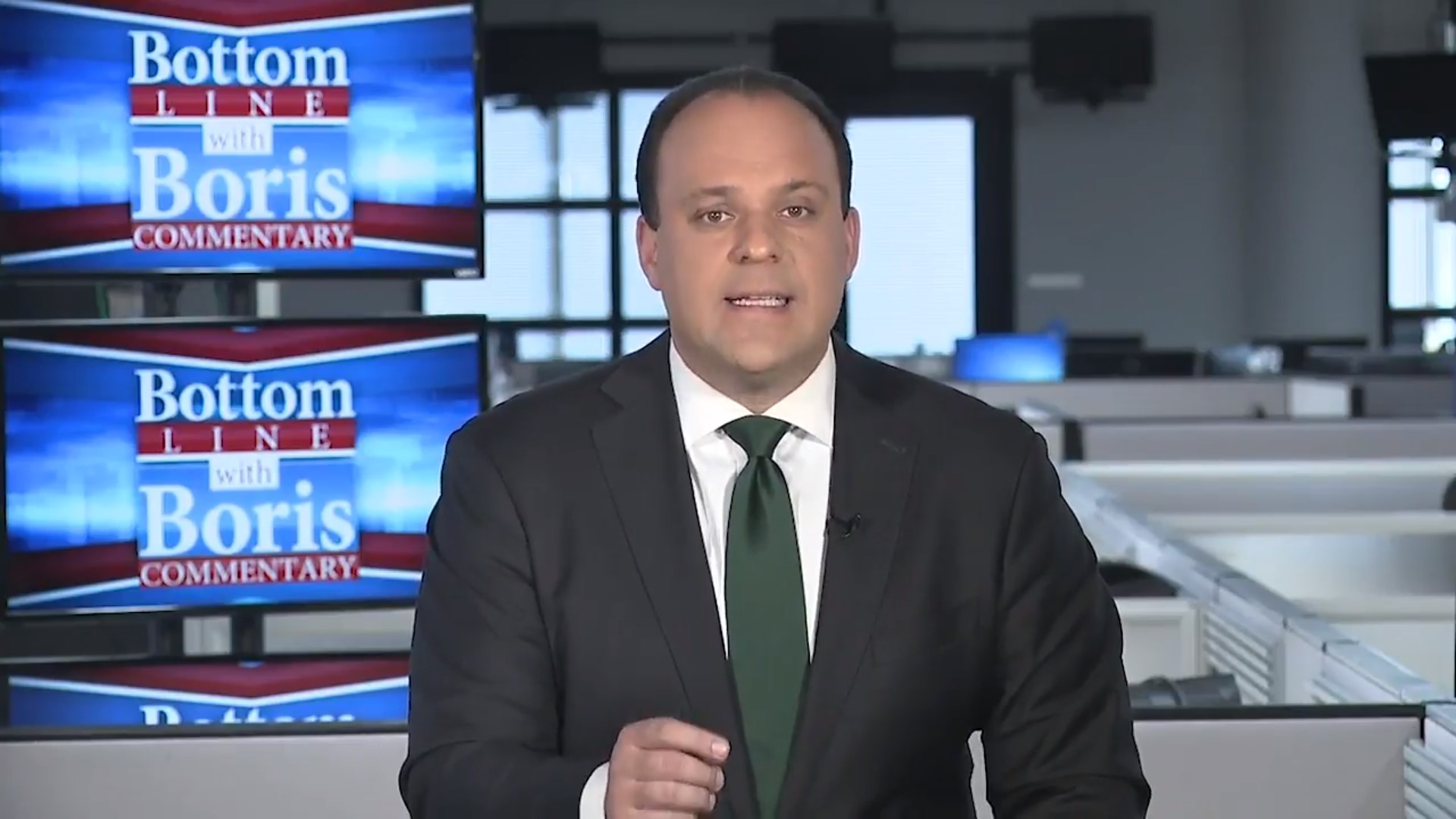 In the latest "must-run" segment from Sinclair Chief Policial Analyst/Trump propagandist Boris Epshteyn, the former Trump campaign advisor slammed the mainstream media over its coverage of the humanitarian crisis that is the direct result of the president's "zero tolerance" immigration policy, complaining that coverage of family separation has been overblown in an attempt to make Trump look bad.
"Our immigration system is undeniably broken and the discourse around this topic is toxic," the wooden-voiced Epshteyn declared in the two-minute commentary. "A perfect illustration of these facts is the recent firestorm surrounding President Trump's decision to enforce a "zero tolerance" policy and prosecute all adults illegally crossing our borders."
He continued, "Many members of the media and opponents of the president have seized on this issue to make it seem as if those who are tough on immigration are somehow monsters. Let's be honest: While some of the concern is real, a lot of it is politically driven by the liberals in politics and the media."
Epshteyn concluded the segment by praising Trump's executive order that will now keep asylum-seeking families together in federal custody while they await prosecution for illegal border crossing.
"President Trump has correctly decided to step in and sign an executive order that will stop the separation of children from their families," the ex-White House official proudly stated. "The president is working to show that it is possible to balance humanity with security for our borders."
The 'Bottom Line with Boris Epshteyn' political commentary segments — which are almost entirely focused on carrying water for the Trump administration and pushing the president's talking points — are required to be run on Sinclair's 120+ television stations, usually during the local news broadcasts.
Sinclair has come under fire for injecting Trumpist ideology and anti-media attacks into its affiliates newscasts, generally via "must-run" segments. Earlier this year, the broadcasting group made dozens of its local news anchors recite a script on-air decrying other media outlets for using "their platforms to push their own personal bias and agenda to control exactly what people think" while issuing a warning about fake news. Some journalists at Sinclair stations bristled at the requirement, with some refusing to cooperate and even resigning.
Watch the clip above.