CNN's Pamela Brown Wonders How Joy Reid Can 'Bury' Hacking Claims: 'That Was A Lie!'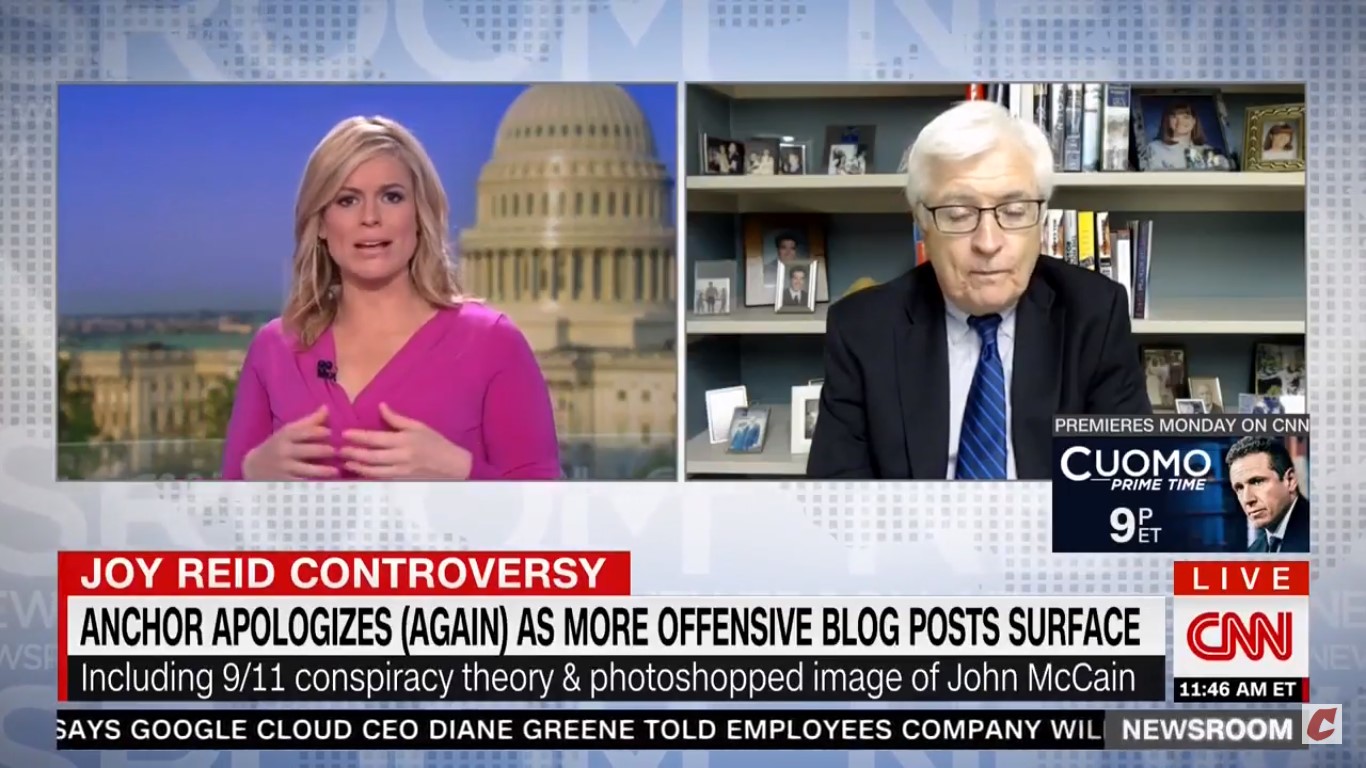 MSNBC weekend host and #Resistance hero Joy Reid broke her silence on Friday regarding recently unearthed posts from her now-defunct blog, offering up an apology for the opinions she expressed back then and insisting she's a changed person. Critics and media observers, however, noted that her recent statement did not address her previous claim that inflammatory and insensitive posts that had resurfaced were the results of hacking and fabrication.
During a Saturday morning CNN segment, host Pamela Brown and CNN media analyst Bill Carter discussed the controversy surrounding Reid. Noting Reid did not address the issue any further on her Saturday broadcast of AM Joy, Brown said that both Reid and MSNBC had released statements and it appears they are going to leave it there.
"Does that seem like they're moving on from this, that they look at this as something that happened in the past and she should be forgiven for?" Brown asked Carter.
"That's clearly their intention," the media analyst responded. "And I guess you could say their strategy. It's a troubling situation, Pamela. I mean, these are pretty outrageous statements. and if I were the network, I sure would have wanted to know when I hired her or gave her a prominent job what she had in her past that we should be concerned about."
Carter went on to point out that everyone can achieve redemption and that past viewpoints shouldn't solely be disqualifying, but that "it's a troubling situation that keeps coming forward" and he questions how MSNBC has handled it.
"They do not address the claim she had in the past that said 'look, my blog was hacked into — this isn't really what I said.' Now she's sort of taking ownership of what has been surfaced on her blog posts saying I don't recognize this person but I apologize," Brown stated. "How does that square with what she said in the past, that it was a result of hackers?"
Carter answered that it "doesn't square," adding that she appears to be trying to "bury that" and her recent statement feels like a "desperate explanation."
"How can you bury that?" Brown exclaimed. "That was a lie!"
Carter said that you can't bury it and, eventually, Reid and the network will need to fully address this issue. He explained that this has now become a "credibility issue" for Reid and that this will continue to dog her as a journalist down the road.
Watch the clip above, via CNN.